News story
NHS Constitution updated
An updated NHS Constitution has been published today. The new version of the Constitution, which applies to England, replaces the previous version…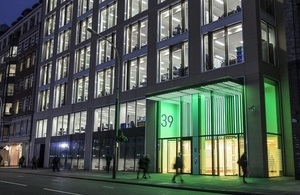 An updated NHS Constitution has been published today. The new version of the Constitution, which applies to England, replaces the previous version of the Constitution published in 2010. There is also an updated handbook to accompany it.
As part of a series of measures intended to highlight the importance of whistleblowing in the NHS, the updated Constitution includes:
an expectation that staff should raise concerns at the earliest opportunity
a pledge that NHS organisations should support staff when raising concerns by ensuring their concerns are fully investigated and that there is someone independent, outside of their team, to speak to
clarity around the existing legal right for staff to raise concerns about safety, malpractice or other wrong doing without suffering any detriment
Health Secretary Andrew Lansley said: 'We have today made it easier for staff to raise concerns about poor patient care. Whistleblowing plays an important part in creating a culture of patient safety, and this is why it has been added to the NHS Constitution.'
The NHS Constitution establishes the principles and values of the NHS in England. It sets out rights to which patients, public and staff are entitled, and pledges that the NHS is committed to achieve, together with responsibilities that the public, patients and staff owe to one another to ensure that the NHS operates fairly and effectively. All NHS bodies and private and third sector providers supplying NHS services are required by law to take account of this Constitution in their decisions and actions.
Today Andrew Lansley announced the formation of an NHS Future Forum Working Group that will contribute to a government report on the NHS Constitution.
Read the updated NHS Constitution and Handbook.
Published 8 March 2012