Press release
Newly available Health Data will support Medical Research and Patient Empowerment
The release of important health data will stimulate medical research and enable patients to take informed decisions about their care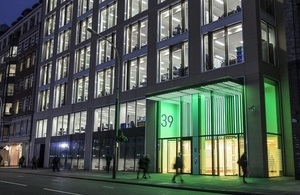 The release of important health data will stimulate medical research and enable patients to take informed decisions about their care, the Department of Health has said today.
As outlined in the Chancellor's Growth Review, new world-first data services will help to drive improvements in care. The UK is uniquely placed as being one of the few countries to have a universal 'cradle to grave' health system boasting some of the most detailed, anonymised information on patients. The UK has the potential to lead the world as a location for data-enabled health research, with direct benefit to patients, via the Clinical Practice Research Datalink.
For the first time services provided by the NHS Information Centre for Health and Social Care will link datasets from GP and hospital care, providing health service, pharmaceutical industry, academics and other professionals with unequalled levels of information about the journeys of patients through the care system and the outcomes of different treatments.
Alongside this boost to medical research, patients will be able to see new data on GP performance on NHS Choices website this December, helping them make informed choices about their healthcare.  Further data on GP prescribing will be published which information providers can use to inform patients, supporting them as they make decisions about their own care.
Health Secretary, Andrew Lansley, said:
"Patients will benefit directly from our efforts to make health data transparent and easy to use by the medical research community.  This will fuel advances in treatment, as well as positioning this country as a centre of excellence for research.  We will also encourage information providers to use this data we open up to the public, so they can offer patients insights into the quality of care on offer and drive improvements in the quality of science.  Not only will this approach to open data support research and knowledge-based services, it will crucially empower patients to take decisions about their own care and so drive up quality."
Published 29 November 2011