Press release
New recommendations to address deaths from drug misuse published
Latest figures show a 8.5% rise in people dying from drug misuse.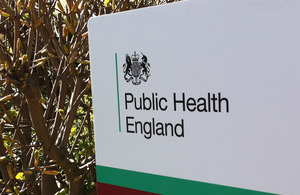 The recommendations, from the independent expert group convened by Public Health England (PHE) and the Local Government Association, published today (9 September 2016) addresses England's rising number of people dying from drug misuse.
While overall drug use continues to decline, new official statistics show a further rise in deaths for 2015, to the highest number ever recorded (2,300). Registrations of drug misuse deaths in England increased by 8.5% in 2015, following an increase of 17% in 2014 and 21% in 2013.
Heroin related deaths have doubled since 2012 in England and Wales (579 to 1,201, a 107% increase) - to the highest since records began 20 years ago.
The group's report highlights a number of principles for action by local authorities, drug treatment providers and others, including:
coordinate whole-system approaches that can address health inequalities and meet complex needs, with better access to physical and mental healthcare, and to other support which could include housing and employment
improve access to good quality drug treatment, especially for those not currently in treatment who are harder to reach, for example, through outreach and needle and syringe programmes
maintain a personalised approach to drug treatment and recovery support, tailored to the user's needs, according to national guidelines
ensure that the risk of death is properly assessed and understood, addressing any identified poor practice
Rosanna O'Connor, Director of drugs, alcohol and tobacco at PHE, said:
Drug use is the fourth most common cause of death for those aged 15 to 49 in England and we know that the majority of those dying from opiates have either never, or not recently, been in treatment.

Reassuringly, overall drug use has declined and treatment services have helped many people to recover but there is a need for an enhanced effort to ensure the most vulnerable can access treatment.

There is considerable variation across the country, with some regions showing large increases in recent years. PHE will continue to support local authorities in delivering tailored, effective services where people stand the best chance of recovery.
The expert group noted that the reasons for the rising rates were complex, but could be linked to the return of previous availability and purity of heroin, and an ageing group of heroin users who have multiple physical and mental health problems.
Although deaths associated with new psychoactive substances (previously known as legal highs) are relatively small in number, they are increasing and may present a more significant problem in the future, especially as not enough is known about the long term effects of their use.
Background
Public Health England press office
Published 9 September 2016