New panel to decide UK's next World Heritage nominations
Independent panel will meets to select UK tentative list of sites bidding to be awarded World Heritage status.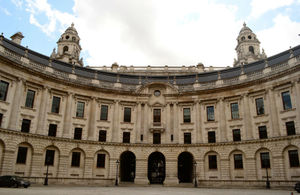 Earlier this year we published a list of 38 places that had put themselves forward to be considered for nomination as a World Heritage Site. It's now up to the expert panel to assess each bid and decide which of those should go forward.
Unique heritage
"The variety and unique nature of the UK's heritage is recognised around the world," said John Penrose, Tourism and Heritage Minister. "But if we're to succeed in getting more UK sites awarded World Heritage Status we have to make sure the strength of the nominations we put forward are second to none. I'm in no doubt that the expert panel chaired by Sue Davies will do a fantastic job in whittling down the list to ensure we have the very best chance of succeeding in front of UNESCO in the future."
Once the Tentative List has been completed, hopefully by Spring next year, it will be submitted to UNESCO. Nominations from this list will then be put forward from 2012 for inclusion on the World Heritage List.
Further information
Published 6 December 2010