Press release
New method for diagnosing high blood pressure
A new test for hypertension could lead to three million patients being taken off unnecessary medicines.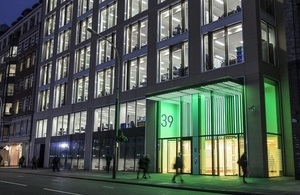 The National Institute for Health and Clinical Excellence (NICE) has given GP surgeries up to a year to roll out the new testing method, which has been developed with Department of Health research funding.
Health Minister Anne Milton said:
"Hypertension is a serious public health issue that affects up to a third of the population and needs to be better managed in primary care. Getting the diagnosis right is vital in order to make sure that all patients who need treatment get it before they go on to develop a more serious condition.
"These guidelines show that the use of innovations such as ambulatory monitors can provide more accurate blood pressure readings for patients as they go about their daily lives. This is not only better for patients, but also a better use of NHS resources."
Published 24 August 2011