News story
New conveyancers and changes to Land Registry's ID forms
Our ID forms have been changed so they can be completed by two groups of newly authorised conveyancers.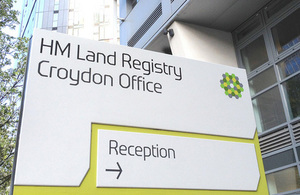 CILEx Regulation, formerly known as ILEX Professional Standards, has begun authorising individuals and organisations to undertake reserved instrument activities under the Legal Services Act 2007.
This means people so authorised will be 'conveyancers' as defined by rule 217A of the Land Registration Rules 2003 and therefore able to lodge applications direct and verify identity.
These newly authorised conveyancers will be called either CILEx Conveyancing Practitioners or Chartered Legal Executive Conveyancing Practitioners.
Land Registry's ID forms
New versions of our identity forms (forms ID1 and ID2) were published on Tuesday 7 April.
The forms have been changed to include verification by CILEx Conveyancing Practitioners and Chartered Legal Executive Conveyancing Practitioners.
Land Registry has also agreed with CILEx (Chartered Institute of Legal Executives) that all Chartered Legal Executives can now verify identity even if they are not conveyancers. Chartered Legal Executives who are not conveyancers will still not be able to lodge applications for registration direct.
It is also now possible for an officer of the UK armed forces to verify identity for a member of the armed forces operating overseas. This change has been made because of particular difficulties in forces personnel getting their identity verified when serving abroad. Officers of the UK armed forces will not have a general power to verify identity.
Part B of both forms has been redesigned to make it clearer and easier to complete. There are now separate panels for different categories of verifiers.
Each form also clearly states that the form must be completed no more than three months before lodging the application with Land Registry and that the colour photograph must be on photographic paper.
Older versions of the forms can still be used provided the particular verifier is one covered by the form used, the completed form is no more than three months old at the time of lodgement and the photograph is on photographic paper.
Evidence of identity: conveyancers (PG67) explains our identity requirements.
Published 7 April 2015