News story
New briefing paper explores inequalities in diet and physical activity
This paper reviews the evidence that describes and explains inequalities in diet and physical activity related to social and economic measures.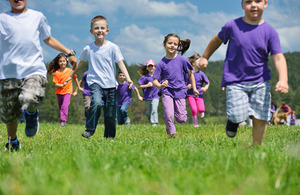 It has been known for some time that obesity prevalence in England is associated with measures of socioeconomic position. Higher levels of obesity are found among more deprived groups.
This is a complex issue: many interrelated factors affect obesity.
This briefing paper describes social and economic inequalities associated with 2 of the main determinants of obesity – diet and physical activity – and provides possible explanations for these inequalities.
View: Social and economic inequalities in diet and physical activity from the Obesity Knowledge and Intelligence team.
Published 4 November 2013