News story
New addresses for applications and correspondence
Where to send postal applications and correspondence from business customers.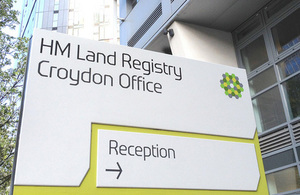 Today we have introduced new PO Box and DX addresses for postal applications and correspondence from our business customers. The new addresses will ensure post reaches us as quickly as possible.
We have published a new guide that shows where customers should send their applications and correspondence.
In September we announced that we were introducing front-end scanning. We also said that applications sent through the post may take slightly longer to reach us due to post being redirected. Royal Mail and DX don't guarantee their delivery times as part of their normal service and the redirects have led to inconsistent delivery times.
Our new addresses will allow customers to send post straight to our scanning centre, ensuring it reaches us as quickly as possible.
There are some exceptions that will need to be lodged at different addresses. These include applications for:
bankruptcy and insolvency
land charges and agricultural credits
the use of Business e-services.
The quickest way for our business customers to lodge applications with us is electronically through our Business e-services. We offer electronic alternatives to nearly everything our business customers do with us by post. They can:
There's a 50 per cent fee reduction for certain applications and information requests that are lodged electronically. See our registration services fee guide for details.
Scanning applications when we receive them, and introducing a single address for applications and correspondence helps us prepare for the new digital services we are developing and makes it easier to direct work to the best place to process it. This will allow us to handle applications more efficiently and increase our flexibility now, and for any future activity.
Published 14 January 2015