New Act puts public at the heart of policing
The Police Reform and Social Responsibility Bill has received Royal Assent today.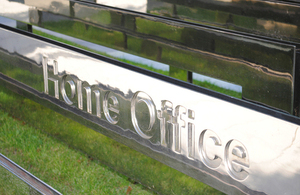 The Act moves the decision-making on policing away from government to communities giving them the power to elect Police and Crime Commissioners. 
Communities will now have a greater say in licensing decisions, with tougher powers for local authorities to restrict problem premises selling alcohol at night.
'The Police Reform and Social Responsibility Act is a landmark in the government's agenda to decentralise control and return power to the people' said Policing Minister, Nick Herbert.
The Minister added:
'The election of Police and Crime Commissioners in England and Wales in November next year will give local people a strong voice in how their communities are policed and provide a powerful boost to the fight against crime.'
PCCs will make forces truly accountable to their communities by.
representing all those who live and work in their area identifying their needs;
set priorities that meet those needs by agreeing a strategic plan for the force;
hold the Chief Constable to account
set the force budget; and
appoint - and, where necessary, remove - the Chief Constable.
Other measures in the Act include:
Measures to give communities greater say over alcohol licensing to tackle problem premises;
A stronger local influence on licensing allowing everyone to comment on decisions;
Introducing a late-night levy allowing councils to charge for licences to pay for extra policing; and
Immediate powers to temporarily ban the latest 'legal highs'.
Read the Police Reform and Social Responsibility Act.

Published 15 September 2011