News story
National survey of investment in mental health services for 2011-12
Mental Health Strategies is a long established leading provider of support to organisations wishing to improve mental health services across…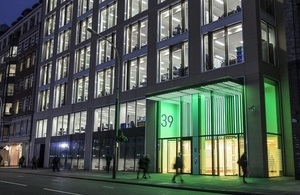 Mental Health Strategies is a long established leading provider of support to organisations wishing to improve mental health services across the health and social care fields and actively engages with NHS providers and commissioners as well as the independent sector.
The National Survey of Investment in Mental Health Services for the 2011-12 collection is an ongoing execise. This is the tenth national survey exercise for working age adults and the sixth for older adults. The data aims to provide detailed analysis on spending in mental health services which can help Ministers in  answering parliamentary questions. It should also assist the Department and local authorities in formulating policy for the provision of mental health services.
This dear colleague letter explains about the responsibility of local implementation teams leads to co-ordinate, collect, review and return all data to Mental Health Strategies. The deadline for submitting data is 23 March 2012.
Published 6 February 2012