News story
More than 1,000 vehicles return from Afghanistan
The delivery of nearly 100 vehicles to the UK from Afghanistan today brings the total number redeployed from theatre to more than 1,000.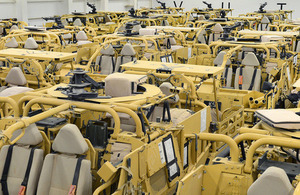 94 vehicles were unloaded earlier today, Monday 9 September, at Marchwood Sea Mounting Centre near Southampton after transit from a port in the Middle East.
The protected patrol vehicles on board the 'roll-on, roll-off' ferry included 18 Mastiffs, each weighing more than 26 tonnes, and more than 30 Jackal vehicles.
British armoured vehicles are either being flown from Camp Bastion in Helmand province or in some cases moved overland through Pakistan to a sea port, before being loaded onto a ferry.
The ferry then spends over 4 weeks at sea navigating through the Gulf of Oman, along the coast of Yemen, across the Red Sea and through the Suez Canal, before sailing through the Mediterranean, past Gibraltar, and finally turning for UK shores.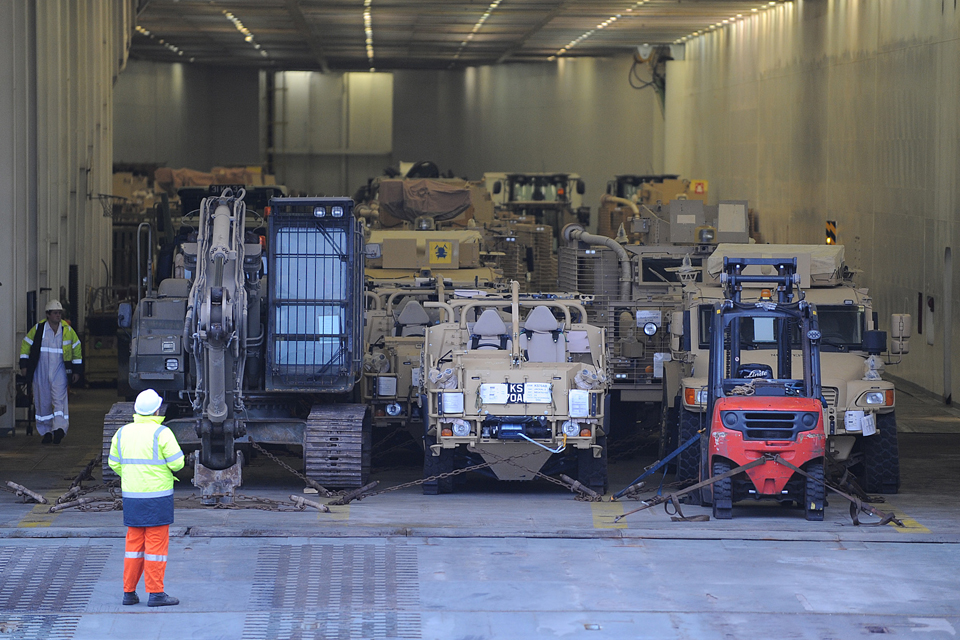 So far more than 1,080 vehicles and pieces of major equipment have been redeployed to the UK from Afghanistan, alongside 1,570 containers of materiel.
Under current plans, around 3,345 vehicles or items of equipment and around 5,500 containers of materiel will be returned by the conclusion of the British combat mission in Afghanistan at the end of 2014.
The vehicles returned to the UK today will next travel to the Herrick exchange point facility at Warminster where mechanics will work to bring them up to standard ready to issue to units for future use.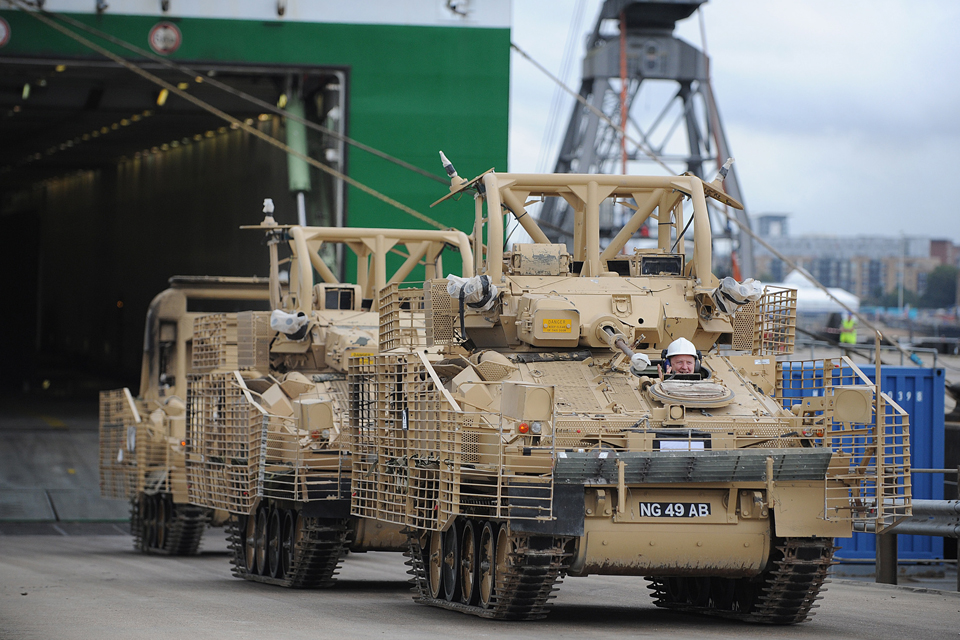 Defence Secretary Philip Hammond said:
Having deployed thousands of vehicles and pieces of equipment to Afghanistan over the last 12 years we are making good progress in bringing them home as we near the end of combat operations in December 2014. A huge amount of work goes into returning our equipment and vehicles from Helmand, so I'm pleased with the progress we have made so far.

The redeployment of equipment from Afghanistan is a major logistical challenge, but I am confident military planners are up to the task and we are on schedule to bring home the vast array of equipment we have deployed there. Our troops will be resourced properly to the end of operations, and the drawdown of equipment will not compromise our mission in Afghanistan.

We can only achieve this redeployment because of the successful transition of security control from British forces to Afghan forces, which are increasingly capable and professional. These forces have stepped up in the fight against the insurgency throughout this summer and now lead on security throughout the country.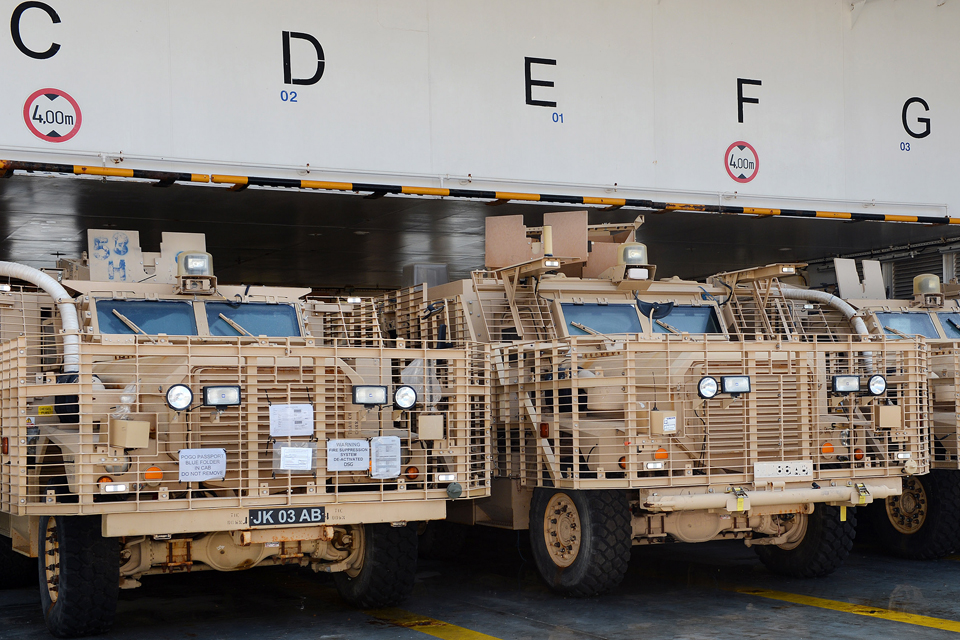 The Marchwood Sea Mounting Centre is the sole 'Army' port in the UK and was built up in 1943 to ferry equipment and personnel to the Normandy beaches the following year during the Second World War.
The 289-acre site, which incorporates 3 main jetties, is operated by 17 Port and Maritime Regiment Royal Logistic Corps, who load and discharge Service and civilian shipping in support of military administration, exercises and operations.
Published 9 September 2013