Monitor welcomes CMA decision on NHS foundation trusts' merger
Better care for patients should be the outcome of the Competition and Markets Authority clearing a merger between 2 NHS foundation trusts, says health regulator Monitor.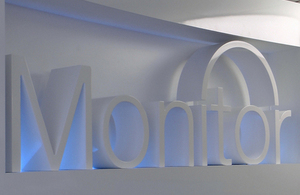 The Competition and Markets Authority (CMA) has cleared the proposed merger of Heatherwood and Wexham Park NHS Foundation Trust and neighbouring Frimley Park NHS Foundation Trust.
Monitor advised the CMA that the proposed acquisition was the best available solution to the problems faced by Heatherwood and Wexham Park, and the most likely way to achieve improvements in services for patients.
Heatherwood and Wexham Park, in Berkshire, was put in special measures last week after the Care Quality Commission found care was inadequate and the trust was not well-led.
Monitor also advised that the merger was likely to deliver a quicker and more sustainable solution to the issues faced by the trust than further regulatory intervention.
Monitor will now undertake a detailed review of the merger proposals to ensure that the risks around sustainability of the enlarged organisation are identified and managed appropriately.
In its advice to the CMA, Monitor said the underlying cause of the trust's failures was a long-standing problem with staff and culture, and an urgent solution was needed to inject new, strong and effective leadership.
Monitor advised that, owing to the problems of recruiting individual leaders to Heatherwood and Wexham Park, the solution is to find a whole leadership team capable of addressing the trust's problems. Frimley Park is a high performing trust with a stable leadership team and a high performing team of consultants which has been responsible for delivering high quality care over a significant period of time.
Monitor has already arranged for Surrey-based Frimley Park to partner with its troubled neighbour to provide practical support as it is turned around, and appointed an Improvement Director to deliver immediate changes.
Dr David Bennett, Chief Executive of Monitor, said:
This decision gives a clear signal that the merger authorities can act swiftly to approve transactions between NHS foundation trusts. In particular it demonstrates that the competition rules don't get in the way of well thought-out transactions.

Subject to final approvals, this will be the first merger between foundation trusts. We will continue to help trusts find and utilise innovative solutions, including mergers or take-overs where clearly in the interests of patients, to challenges they face in relation to care quality, leadership and sustainability.
Published 14 May 2014