Monitor puts Heatherwood and Wexham Park in special measures
Monitor has put Heatherwood and Wexham Park Hospitals NHS Foundation Trust into special measures after the Care Quality Commission found that care at the trust was inadequate and the trust was not well-led.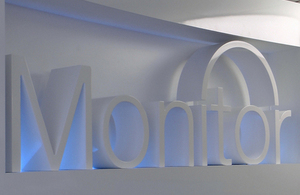 The trust will now be required to implement urgently a series of actions to strengthen how it is led and prevent further poor care. The trust will produce an action plan and publish it on the NHS Choices website to enable patients to hold trust management to account.
The health regulator has arranged for the high-performing Frimley Park NHS Foundation Trust to partner with Heatherwood and Wexham Park to provide practical, tailored support as the trust is turned around.
Before today's announcement, Monitor had already secured additional support for the trust, including appointing Mark Davies, an experienced former NHS Chief Executive, as Improvement Director charged with holding the trust to account for delivering the required improvements.
The inspection by the Care Quality Commission's (CQC) Chief Inspector of Hospitals found the trust needs to improve in 18 areas, including patient care and nurse staffing levels. The CQC report also raised serious concerns about bullying, harassment, and clinicians appearing to work against each other rather than together to improve standards of care.
Monitor is also concerned that previous attempts by the trust to tackle its problems had not worked.
Monitor believes a takeover by Frimley Park would be the ideal long-term solution for Heatherwood and Wexham Park.
Mark Turner, Regional Director at Monitor, said:
The patients of Heatherwood and Wexham Park expect to receive high quality care, so we are disappointed by the shortcomings highlighted by the CQC.

We will now ensure the trust takes the necessary steps to improve care. Key to achieving long-lasting improvement will be developing a culture in the trust in which all staff pull in the same direction, so patients and staff see a real difference.

Patients deserve better, and performance to date has simply not been good enough. They want good quality care provided by their local hospital. The best way for this to happen is a takeover by Frimley Park, and we're working hard to help make this happen.
Monitor has been taking regulatory action against the trust since June 2009 over a variety of issues.
NHS foundation trust directory: Heatherwood and Wexham Park Hospitals NHS Foundation Trust
Published 1 May 2014