Press release
Minister for Africa visits Senegal
James Duddridge, Foreign Office Minister for Africa travelled to Senegal on 8 and 9 February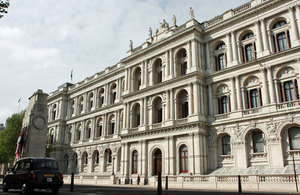 During a two day visit to Senegal, Mr Duddridge signed an Energy Africa Partnership Agreement with the Senegalese Minister for Energy. This Agreement will see the UK and Senegal work together to boost access to clean, affordable solar energy in Senegal.
The Minister also met with the President and the Foreign Minister to discuss security cooperation, regional politics, economic growth and business opportunities between the UK and Senegal.
Following the visit, the Minister said:
I am delighted that Senegal has joined the Energy Africa campaign. This is an exciting step towards affordable, clean energy for all. I look forward to working with Senegal on a range of issues in the future, from increasing trade collaboration to addressing international security challenges following Senegal's election to the UN Security Council.
The Minister also met with local business leaders and young entrepreneurs in Senegal in order to highlight economic and business opportunities as well as discuss ways to strengthen UK-Senegal trade relations.
Further information
The Energy Africa campaign was launched by the Department for International Development in October 2015 and aims to accelerate universal energy access in sub-Saharan Africa by boosting the continent's household solar market.
Published 10 February 2016