The UK's Energy Africa campaign will help Africa to achieve universal energy access by 2030.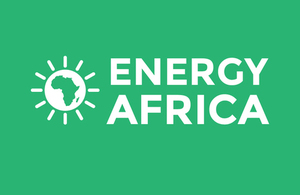 Energy Africa logo
The UK's Energy Africa access campaign, to be launched on 22 October by International Development Minister Grant Shapps, will help Africa to achieve universal energy access by 2030. A reliable electricity supply is one of the most powerful tools for lifting people out of poverty and ending dependency on aid.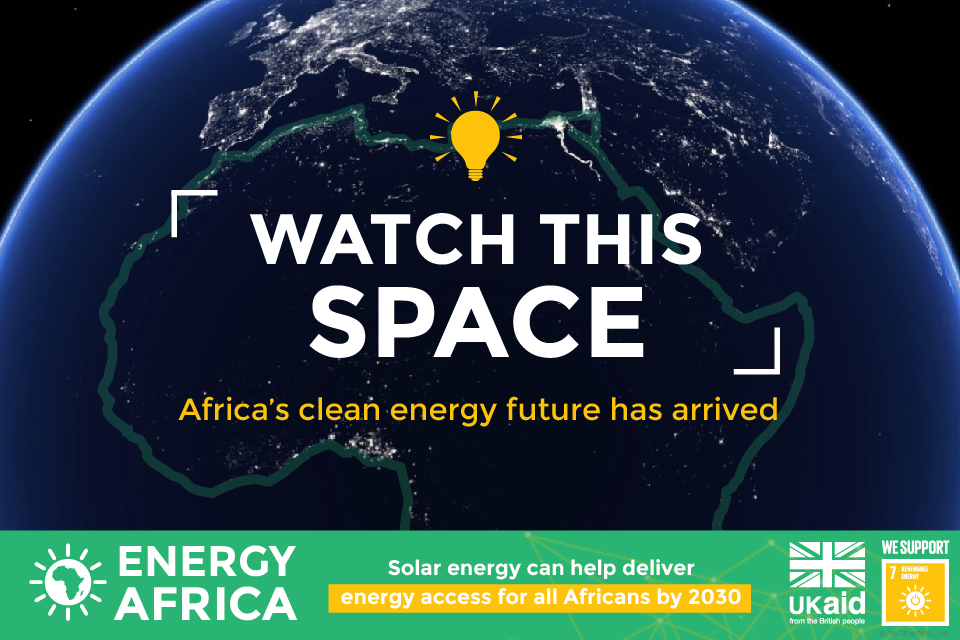 Energy Africa campaign
The need for action
Two out of three people living in Africa do not have electricity in their homes. If we continue on the current trajectory, it will take until 2080 for there to be universal electricity access on the continent. Another generation of young people will miss the opportunity to help themselves out of poverty through the transformation that access to electricity in the home can bring.
600 million people in sub-Saharan Africa are currently without electricity access - this is 70% of the population.
50% of businesses in sub-Saharan Africa view a lack of reliable electricity access as a major constraint to doing business.
It is estimated that power outages cost countries in sub-Saharan Africa 1-2% of their GDP annually.
Africa's poorest pay 80 times more for their electricity than we do in the UK.
The UK, alongside its African partners, is leading work to develop the energy sector and to increase energy access and bring about sustainable and inclusive economic growth.
Going solar
Reaching the more than 600 million people with no electricity in Africa with traditional grid systems will be a lengthy effort. Vast rural areas will have no realistic chance of being connected for decades. We want to accelerate the development of the emerging solar market in Africa. Together with African governments, investors, businesses, NGOs, think tanks and other donors, DFID will work to increase investment in off-grid energy firms, overcome regulatory barriers, foster innovation, and accelerate delivery of solar energy systems to households across Africa.
The Energy Africa access campaign focusses on achieving the UN's new Global Goal 7 – market-based delivery of off-grid energy to households.
The time is right for this now, because of:
the dramatic fall in the price of solar photovoltaic panels
improvements in battery technology
more efficient appliances, such as LED lights
the spread of mobile payment systems enable energy access for the poorest through micro pay-as-you-go
What we want to achieve
Africa can have access to affordable, reliable, sustainable and modern energy by 2030.
The Energy Africa campaign will:
overcome financial hurdles and the series of market failures that are preventing firms from raising capital by testing new approaches and reaching the poorest
overcome the policy and regulatory barriers to household energy access, for example by drawing African countries into the compact to accelerate clean energy access
raise awareness to encourage others to work with us as partners
make the most of exciting developments in research and innovation
position this campaign within broader global efforts to ensure access to affordable, reliable and sustainable energy for all
Published 20 October 2015