News story
Minister for Africa meets Foreign Minister for Mali
Minister for Africa Mark Simmonds met Malian Foreign Minister Tieman Hubert Coulibaly at the African Union Summit today.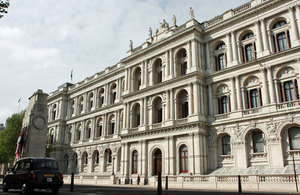 Speaking after the meeting, Mark Simmonds said:
"I welcomed the Malian Government's ongoing commitment to the political roadmap and emphasised the UK's support for this. The Malian Foreign Minister and I discussed the importance of ensuring that Malian troops were fully trained, including training on human rights issues.
"He stressed the need for an inclusive political settlement that would allow all Malians a voice. The Foreign Minister thanked the international community for our support to the Malian people and reiterated that continued military, political and humanitarian assistance was essential. I stressed the importance that the UK attaches to preventing the spread of terrorism and instability across the region."
Further information
Published 24 January 2013