News story
Military support flood relief operation in Somerset
Royal Marines are playing a key role in the cross-government and multi-agency relief efforts, supporting those affected by the flooding.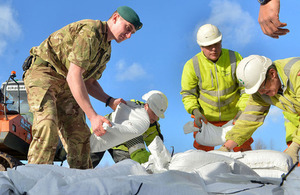 Yesterday, 6 February, around 40 Royal Marines from 40 Commando, based in Taunton, moved to the village of Athelney to provide general flooding assistance.
The activities carried out by the Royal Marines overnight included delivering, filling and placing over 400 sandbags on the Somerset Levels in an attempt to improve flood defences. This morning, they have moved to Moorland, where they are using 2 Pinzgauer vehicles to help evacuate 140 properties.
The military are on high readiness, poised to receive further tasks as required. They remain engaged with the local community and in addition to the Royal Marines on the ground in Moorland, a number of military planners are working with the relevant agencies at a range of locations to scope what further support the military can offer.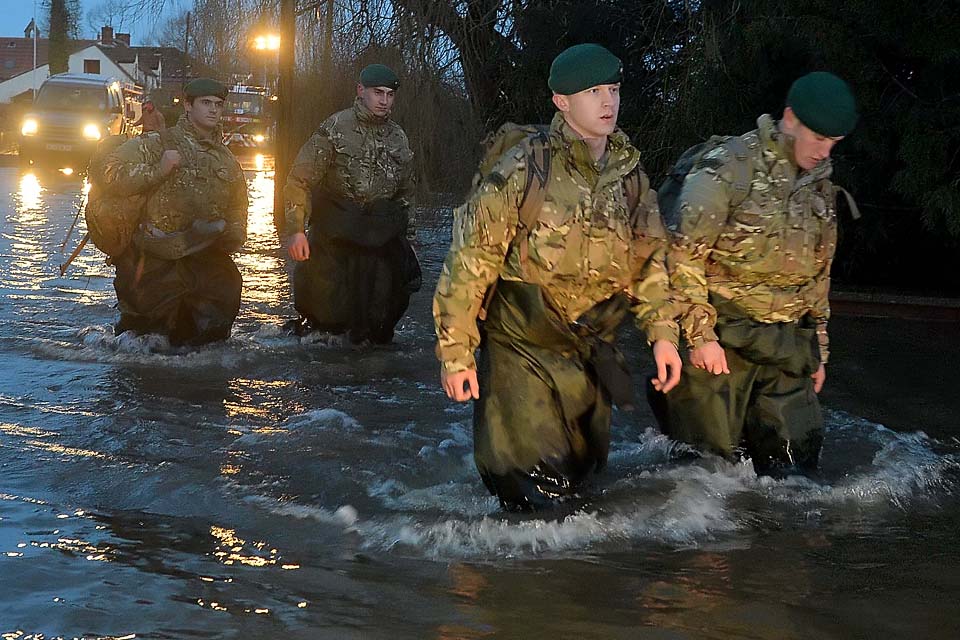 Recent Met Office figures show that Somerset received more rainfall in December and January than it would normally receive over an entire winter, with the high tides experienced in early January and early February exaggerating the situation by preventing water from flowing out to sea, resulting in rivers overtopping their banks and flooding the surrounding land.
As a result, floodwater has covered over 65 square kilometres on the Somerset Levels, with hundreds of people having been affected. Around 200 people have been cut off in the villages of Muchelney, Thorney, Oathe, Stathe and North Moor.
Lieutenant Brendan Ford said:
We are happy to be here and happy to be helping. A number of us are from the Somerset region and we are pleased to assist a community which has always been so supportive of us.
Prime Minister David Cameron has announced £100 million for flood defences and says there will be 'no restrictions on help' for those affected.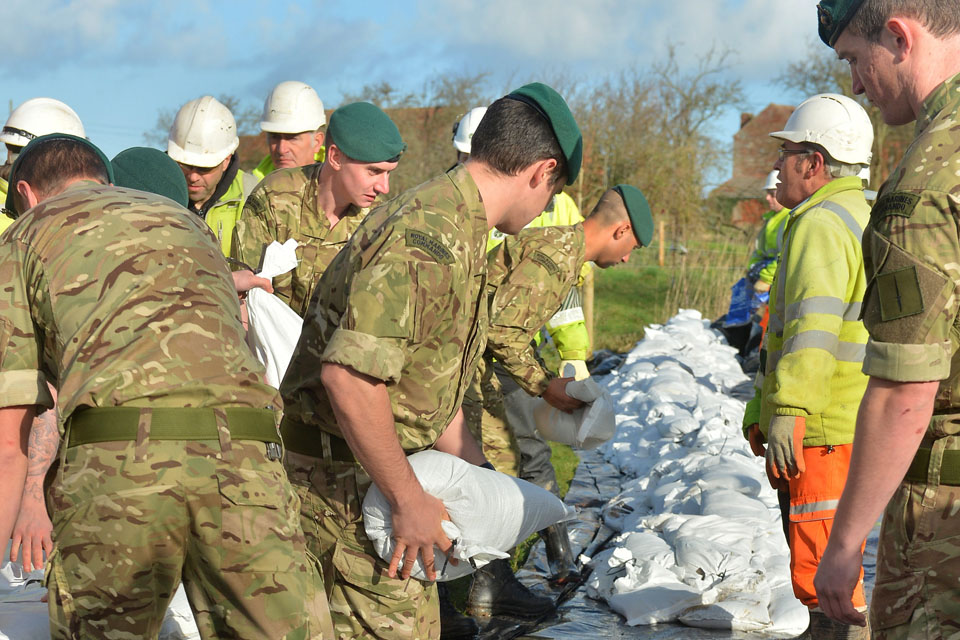 Get information and advice from government departments and agencies about the winter storms causing disruption to parts of the UK.
Published 7 February 2014