Maria Miller - £114m Broadband Investment to Boost Nationwide Growth
Ten city economies are set to get a boost with the announcement today of how much they will share from a £114 million broadband pot.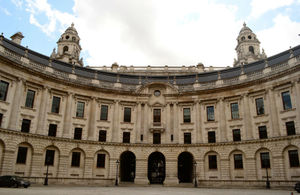 The investment, announced today by Culture Secretary Maria Miller, will help them transform into 'super-connected cities'. By offering high-tech and digital companies the infrastructure they need, the cities will be able to compete for business, investment and jobs with the world's top digital cities.
The four UK capital cities along with Birmingham, Bristol, Leeds & Bradford, Newcastle and Manchester will share the funding. It will help provide businesses with ultrafast broadband (at least 80-100Mbps) and well as high speed wireless Internet access.
The allocations to each city are:
Belfast £13.7m
Birmingham £10m
Bristol £11.3m
Cardiff £11m
Edinburgh £10.7m
Leeds & Bradford (joint bid) £14.4m
London £25m
Manchester £12m
Newcastle £6m
Culture Secretary Maria Miller said: "Fast broadband is essential for growth, and is key to the country's economic future. These ten cities have produced ambitious and comprehensive plans, which will turn them into digital leaders, and give their local economies a real boost. The new investment will help put these cities at the centre of the digital stage, competing for jobs and investment with the best in the world."
The Government is transforming the UK's digital infrastructure as a key driver of jobs and economic growth. It is investing a total of £830 million in delivering the best broadband in Europe and extending mobile coverage. 
Today's allocations follow an announcement by the Culture Secretary last week of plans to rip up the planning red tape that is delaying the roll-out of superfast broadband around the country.
The ten cities' plans include taking ultrafast broadband access to around an extra 230,000 residential and 55,000 business premises as well as high speed wireless to even more.  All the plans are due to be delivered by 2015.
The names of the ten cities, along with indicative allocations, were announced in this year's Budget following a competition. Today's announcement sets out the amount of Government investment allocated to each city. The cities are all required to provide additional resources towards the project.
A second super-connected city fund was also announced in the Budget, which will see around a further £50 million shared between ten smaller cities.
Notes to Editors
The total sum allocated to the 10 cities is £114.1 million, which exceeds the £100 million originally allocated to the first round of the super-connected fund.  We expect to manage the costs within the overall £830 million available for broadband.

A total of 14 cities were eligible to apply for the first round of super-connected city funding. They were the four capitals, the eight English core cities and other cities with more than 150,000 dwellings - Belfast, Cardiff, Edinburgh, London, Birmingham, Bristol, Leeds, Liverpool, Manchester, Newcastle, Nottingham, Sheffield, Bradford and Glasgow. The successful cities, along with an indicative range of allocations, were announced in this year's Budget.

The Government wants the UK to have the best broadband network in Europe by 2015 and the fastest of any major European country. The Comprehensive Spending Review allocated £530 million for investing in broadband over this Parliament. The funding for super-connected cities is additional investment. A further £150 million is being invested in extending mobile coverage to areas of the UK that currently have no mobile coverage.

The second round of super-connected funding is open to cities with a Royal Charter and more than 45,000 homes and businesses, or more than 35,000 homes and businesses in Northern Ireland. The eligible cities are Aberdeen, Brighton & Hove, Cambridge, Chelmsford, Coventry, Derby, Dundee, Exeter, Gloucester, Kingston upon Hull, Leicester, Londonderry / Derry, Newport, Norwich, Oxford, Perth, Peterborough, Plymouth, Portsmouth, Preston, Salford, Southampton, Stoke-on-Trent, Sunderland, Swansea, Wolverhampton and York.
Press Enquiries: 020 7211 2210
Out of hours telephone pager no: 07699 751153
Public Enquiries: 020 7211 6000
Published 20 September 2012