Press release
Make every town Disability Confident: MPs called on to support disability employment drive
Members of Parliament across the country are to help raise the profile of disabled people in the workplace within their own constituencies.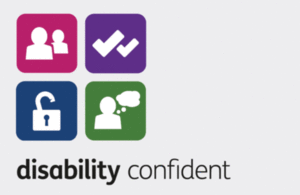 Members of Parliament the length and breadth of the country have been called upon to help raise the profile of disabled people in the workplace within their own constituencies.
Minister for Disabled People Mark Harper is urging every MP to host a disability employment event in their area to showcase the skills of disabled people at work and encourage businesses to make the most of that pool of talent.
He made the call on the day he is due to hold his own event in Gloucestershire. Already more than 30 MPs have signed up to do the same in their areas.
Mr Harper will be joined by star of BBC1's The Apprentice, Pamela Uddin, for his event today (13 Februry 2015) in Forest of Dean. The event will feature business and charity sector speakers from across the Gloucestershire area, including those with first-hand experience of managing disability in the workplace.
Since her stint in the BBC series, Pamela Uddin has gone on to work for multinational consumer goods company Unilever. She will speak about how simple adjustments made by her employer have helped her to manage her own disabilities – dyslexia and a stammer – and thrive in her role.
Minister for Disabled People, Mark Harper, said:
With record employment and almost 700,000 vacancies in the economy today, employers should be making the most of the talent that exists amongst disabled people in this country.

I want to see disabled people able to take full advantage of our growing economy and our jobs miracle, and that's why I want my fellow MPs hold a disability employment event in every Parliamentary constituency.

This isn't just about doing what's right, it's about recognising that diverse workplaces are stronger workplaces and that means more dynamic and stronger businesses to drive forward our economic recovery.
Nearly 7 million people of working age in the UK are disabled or have a health condition and historically there has been a large gap between the numbers of disabled people in work compared with non-disabled people.
Through the Disability Confident campaign, the government is working with employers to remove barriers, increase understanding and ensure that disabled people have the opportunities to fulfil their potential and realise their aspirations.
The campaign recognises that employers are crucial to improving employment outcomes for disabled people and seeks to support those which want to do the right thing.
More information
Disability employment now stands at 3.1 million, with the employment rate for disabled people having risen by 2.5% in the year to September 2014.
In a 2013 survey, 42% of disabled people looking for work said one of the biggest barriers they faced was the attitude of employers. Disability Confident is working with employers to raise the profile of disability employment and tackling those misconceptions.
The 'Purple Pound', representing the spending power of disabled customers, is estimated at around £212 billion a year and many employers have found that a good representation of disabled staff is important for connecting with disabled customers.
The following MPs have either held a Disability Confident event in their constituency, have one scheduled or have expressed an interest in organising one in the future.
| MP | Constituency |
| --- | --- |
| Debbie Abrahams | Oldham East and Saddleworth |
| Gavin Barwell | Croydon Central |
| Dame Anne Begg | Aberdeen |
| Robert Buckland | South Swindon |
| Andy Burnham | Leigh |
| Tom Brake | Carshalton and Wallington |
| Ann Coffey | Stockport |
| Caroline Dinenage | Gosport |
| Iain Duncan Smith | Chingford and Woodford Green |
| Richard Graham | Gloucester |
| Graham Evans | Weaver Vale |
| Yvonne Fovargue | Makerfield |
| Andrew Gwynne | Denton and Reddish |
| Richard Harrington | Watford |
| Mark Harper | Forest of Dean |
| Sir Oliver Heald | North East Hertfordshire |
| David Heyes | Ashton-under-Lyne |
| Julie Hilling | Bolton West |
| Mark Hunter | Cheadle |
| Liz Kendall | Leicester West |
| Sir Gerald Kaufman | Manchester Gorton |
| Anne Main | St Albans |
| Paul Maynard | Blackpool North |
| Karl McCartney | Lincoln |
| Esther McVey | Wirral West |
| Andrew Mitchell | Sutton Coldfield |
| David Mowat | Warrington South |
| Caroline Nokes | Romsey and Southampton North |
| Toby Perkins | Chesterfield |
| Lee Scott | Ilford North |
| Chloe Smith | Norwich North |
| Mark Spencer | Sherwood |
| Andrew Stunnell | Hazel Grove |
| Steve Webb | Thornbury and Yate |
Contact Press Office
Media enquiries for this press release – 0203 267 5116
Press Office
Caxton House
Tothill Street
London
SW1H 9NA
London Press Office (national media and London area enquiries only – not questions about personal claims) 020 3267 5144
Out-of-hours (journalists only) 076 59 108 883
England and Wales (local media enquiries) 029 20 586 then 097 or 098 or 099
Scotland (local media enquiries) 0131 310 1122
Follow DWP on:
Published 13 February 2015