Major review of police response to domestic violence
Domestic violence review comes after a number of high profile cases where protection for victims fell below expected standards.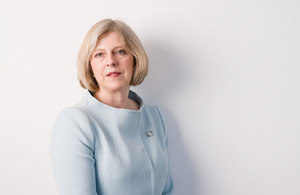 The Home Secretary has commissioned Her Majesty's Inspectorate of Constabulary (HMIC) to carry out an inspection into how police forces are responding to domestic violence.
The review has been launched in response to a number of high profile cases where protection for victims has fallen below the standards expected. It will look at the performance of forces across England and Wales, identify where improvements need to be made and report back to the Home Office in April 2014.
Domestic violence
The HMIC inspection will examine four key areas:
the effectiveness of the police approach to domestic violence and abuse
whether victims deemed to be at risk in the future are appropriately managed
whether police are learning from past experiences and adapting their response
whether any changes need to be made to the overall police approach
Home Secretary Theresa May said:
This government is serious about keeping women and girls safe. We have seen improvements over the past year - domestic violence, rape and sexual offence prosecutions have reached their highest ever conviction rate for the second year running - so the systems in place to protect women are working better.

But sadly there are still too many cases, like those of Clare Wood and Maria Stubbings, where victims have lost their lives because warning signs were missed.

We have a duty to provide vulnerable people with the best possible protection which is why I have commissioned Her Majesty's Inspectorate of Constabulary to review current practices and recommend where further improvements can be made.
Ending domestic violence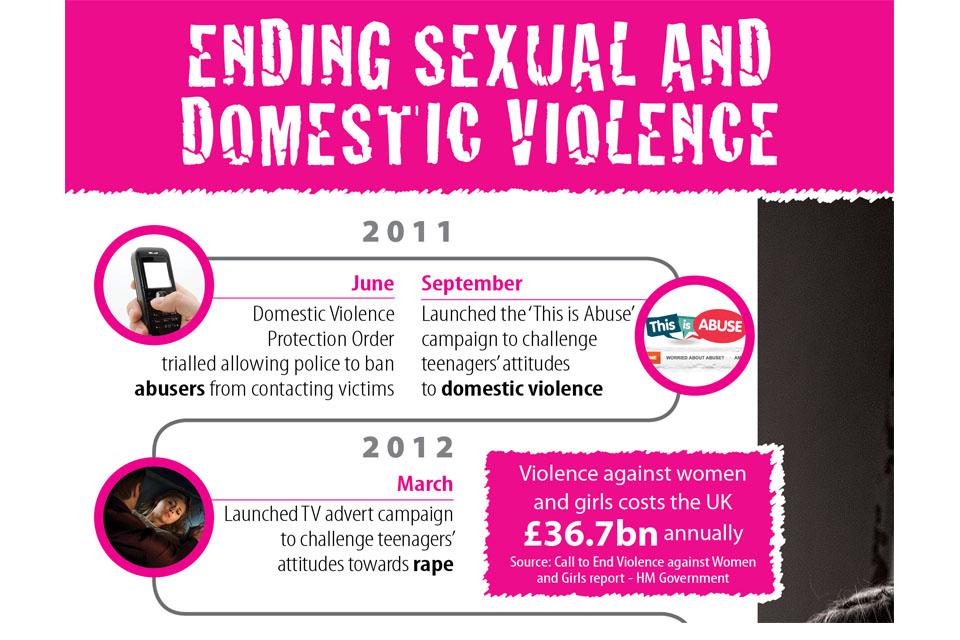 The findings will help inform priorities set by police and crime commissioners and contribute to work currently underway by the College of Policing to drive up standards, professionalism and consistency across police forces as well as accountability to the public.
This government has driven forward significant progress in tackling violence against women and girls by ring-fencing nearly £40 million for victim support and piloting extra police powers such as Clare's Law and domestic violence protection orders.
Published 6 September 2013