Londoners to get more say on Royal Parks
Changes to be introduced to the way green spaces including Hyde Park and St James's Park are run.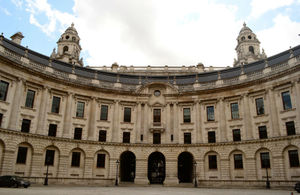 Plans to give Londoners and the Mayor a bigger say in the running of the capital's eight Royal Parks have been unveiled today.
In a Written Ministerial Statement to Parliament, Heritage Minister John Penrose said he intended to create a new Royal Parks Board. The Mayor will have the power to appoint the Chair and other members of the Board, including representatives of the London boroughs and the Royal household, and the board will develop new processes to give local communities and park users a role in decision making.
"It is right and fair that Londoners have a greater say in how the Royal Parks in their city are run," Mr Penrose said. "For too long they have been managed by central government, with MPs from across the UK having the power to micro-manage what they do. It's time to put this right. Fortunately we won't need primary legislation to do so and we will shortly be announcing the arrangements we will use to bring it about."
Mayor Boris Johnson welcomed the announcement, adding: "We will now work closely with all concerned to ensure a smooth and collaborative transition of responsibilities."
The Royal Parks, which cover around 5,000 acres in London, will remain in Crown ownership, under the overall responsibility of the Culture Secretary. This year, the parks celebrate their 160th anniversary of free public access.
Further information
Published 18 July 2011