Local authorities given powers to spread the cost of drink fuelled crime
New powers to help pay the nation's £11bn a year bill for alcohol-related crime and disorder come into effect today.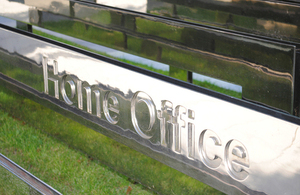 The measures will give local authorities the opportunity to ensure those selling alcohol help pay towards the costs of cleaning up and policing the effects of excessive drinking in towns and cities across the country, as well as restrict the sale of alcohol in the early hours.
Late night levy
From today local authorities will have the discretion to:
charge a levy for late night licences to contribute to the costs linked to late night drinking, such as extra policing and street cleaning
introduce an Early Morning Restriction Order (EMRO) to restrict the sale of alcohol between midnight and 6am
Figures reveal that almost half (44 per cent) of all violent crime is carried out by people under the influence of alcohol and 67 per cent of violent incidents occur in the evening.
Sharing responsibility
Minister for Crime Prevention Jeremy Browne said: 'These measures are not about stopping responsible drinking but designed to tackle the minority who cause alcohol-related crime and disorder in our local communities.
'It is reasonable to expect those profiting from the sale of alcohol to help pay the costs of policing, rather than expecting taxpayers to foot the entire bill.'
The new measures form part of the Government's alcohol strategy which aims to turn the tide against irresponsible drinking.
Both powers have been introduced as part of the Police Reform and Social Responsibility Act 2011 and estimates suggest that these measures could generate approximately £17m per year in England in Wales, with at least 70 per cent of that figure going to police and the remainder to local authorities.
Published 31 October 2012