News story
Life-changing prosthetics technology
Service personnel who have benefited from the latest in prosthetics technology have spoken about how their lives have been improved.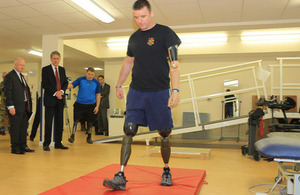 At a facility that was held today at the Defence Medical Rehabilitation Centre Headley Court, some of the 50 patients who have been fitted with 'bionic' legs, which have provided essential new movement possibilities, talked about their experiences.
Government funding is providing new prosthetics, including the Genium 'bionic' leg made famous by Private Derek Derenalagi in the 2012 Paralympic Games.
Earlier this year the government committed over £6.5 million to guarantee that injured personnel and veterans with above-the-knee amputations could receive the latest technology prosthetics.
Ninety 'bionic' legs have since been fitted, which give patients the ability to step over obstacles, negotiate stairs and walk backwards safely.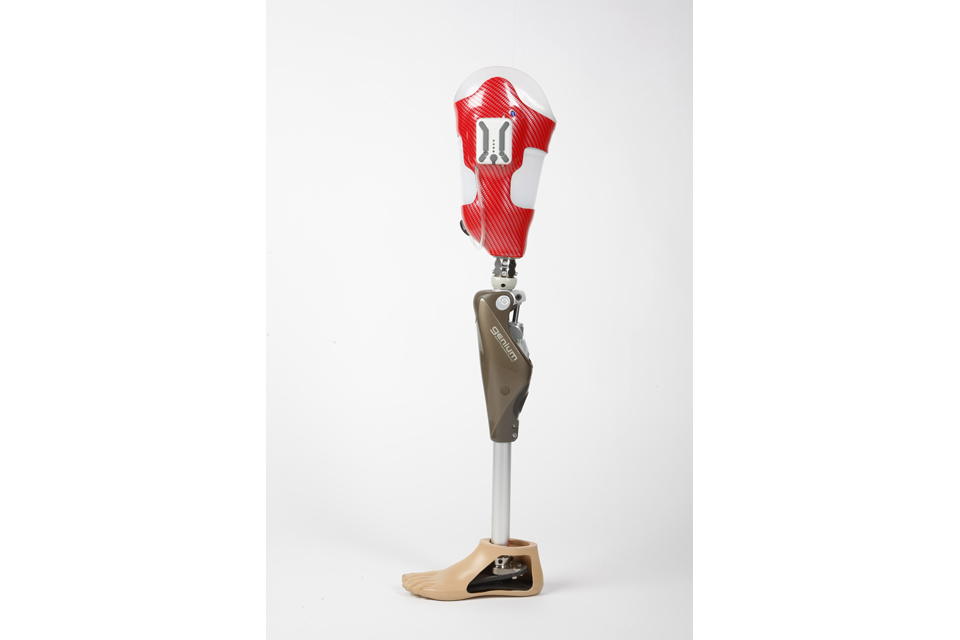 Just over 6 months after receiving the new prosthetics, patients have told their inspirational stories about how their lives have been improved, including being able to play with their children in the garden and even gaining the confidence to dance in public.
Other visible improvements have included a faster response to muscle commands and significantly reduced back pain.
Attending the facility earlier today, Defence Secretary Philip Hammond said:
Our priority has always been to give our troops the best possible care and support. That's why we announced £6.5 million earlier this year to ensure our personnel and veterans injured in Afghanistan and Iraq have been able to upgrade to the most technologically-advanced prosthetics available.

I am also delighted to see first-hand how the new 'bionic' leg has inspired confidence amongst our personnel and provided them with new opportunities including better stability, greater mobility and reduced back pain.
Corporal Matt Webb of the Royal Marines, who was injured in Afghanistan, said:
Since I have been using the Genium joints, I have found it a lot easier to stand still and negotiate slopes and stairs. The other main benefit for me is being able to walk without expending as much energy as I used to, which helps me to walk for longer.
Funding for the new prosthetics represents the government's commitment to the armed forces covenant, ensuring that anyone injured while serving their country gets special consideration and the best possible medical treatment.
It builds on the new £17 million rehabilitation complex at Headley Court and £5 million announced last year to modernise and refurbish accommodation – ensuring our injured personnel get the very best.
Published 27 November 2013