News story
Military amputees to get bionic legs
The government has set aside £6.5 million for injured military personnel to access the latest prosthetic limbs.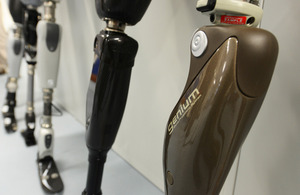 War heroes who have lost their legs will now have access to the most technologically-advanced prosthetics available, including the Genium bionic prosthetic system, thanks to new funding announced today by the Defence Secretary Philip Hammond and Chancellor George Osborne.
The government has made £6.5 million available from the Special Reserve to guarantee that all serving personnel and veterans injured while serving in Iraq or Afghanistan will be able to upgrade to the latest prosthetics technology where clinically appropriate.
The Genium C-Leg® prosthetic system, known as a 'bionic leg', was used by former soldier Derek Derenalagi at the London Paralympics, and could improve the quality of life and speed of rehabilitation for many users, providing better stability and mobility as well as improving the ability to clear obstacles, negotiate stairs and walk backwards.
The Defence Secretary said that providing world-class medical care for injured personnel remained a top priority and that clinicians would now have freedom to choose across the range of limbs to suit the amputee.
Mr Hammond said:
This is great news for Service people going through the process. I've talked to some of the guys waiting to be fitted with new limbs and they definitely have their shopping lists ready. They know all about these limbs, they've talked to people in the States who've tried them. They're ready to go for it.
Air Marshal Paul Evans, the MOD's Surgeon General, praised the new 'intelligent' knee:
When you put all this together, it makes a complex piece of gadgetry that works very effectively to provide a greater degree of freedom and movement.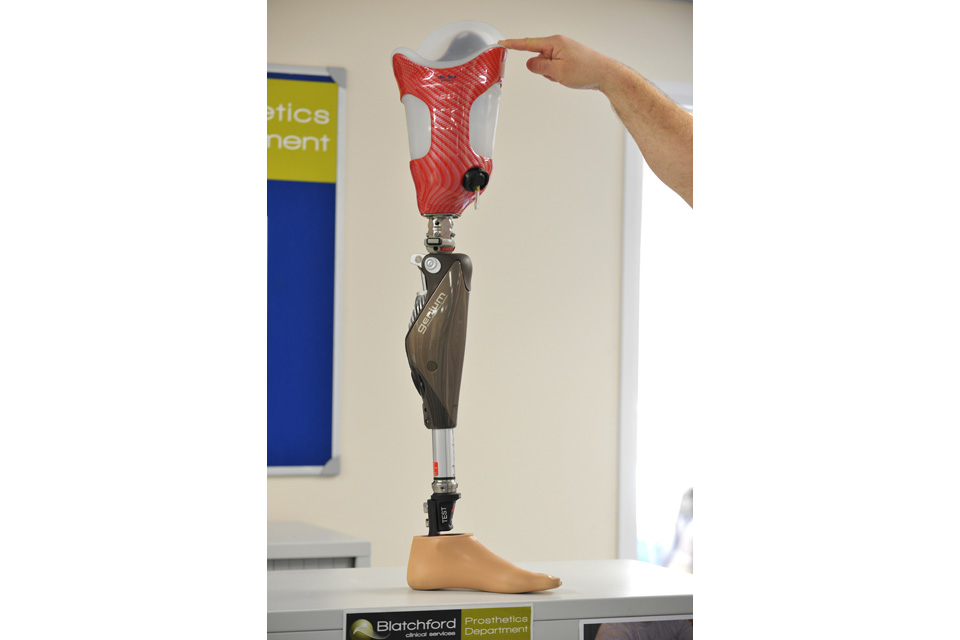 The Genium will join a range of prosthetics available, but lead clinician at the Defence Medical Rehabilitation Centre Headley Court, Mark Thorburn, stressed that each patient will be matched with the best limb depending on a range of factors including injury, socket joint, fitness and lifestyle.
Paralympic rower Captain Nick Beighton, who lost both legs in Afghanistan in 2009, welcomed the new artificial limbs as a 'big step up in technology'. He said:
I'd love to try the Genium and see if it can offer me anything extra. It's not necessarily going to work for everyone but, for people who are a bit more able on their legs, it will offer even more functionality to get out and do a bit more with your life.
The first patients are expected to be fitted with the new artificial limbs by late spring, once Headley Court's clinicians have been trained to fit them.
Headley Court's Commanding Officer, Group Captain Clare Walton, said:
Some of the technology is awesome. It's just really impressive to see but in real terms it's about what it allows patients to do, and that's what we as clinicians want to know, that we're giving our patients the best care available and this is it.
Published 19 February 2013