News story
Licence variation for South West disposal
The Marine Management Organisation (MMO) has issued a variation to change disposal activities to a new disposal site, Plymouth Deep.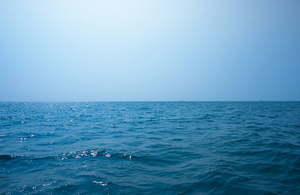 This follows the announcement that the new disposal site is open for marine licence applications for the disposal of dredged material.
The Defence Infrastructure Organisation's (DIO) licence has now been varied to change disposal activities to Plymouth Deep. The variation changed the disposal site from Rame Head and conditions referencing Rame Head South have been amended.
No changes to the dredging methodology have been made. The marine licence for the maintenance dredge at HMNB Devonport allows DIO to complete one maintenance dredge campaign of the dockyard's critical areas between now and the end of March 2017.
Published 8 March 2017