Language checks for doctors included in consultation on role of responsible officers
Proposals to ensure the language competence of doctors have been put forward as part of a consultation launched today on regulations governing…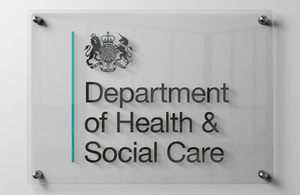 Proposals to ensure the language competence of doctors have been put forward as part of a consultation launched today on regulations governing the role of Responsible Officers.
Under the proposals, Responsible Officers would work with the General Medical Council to ensure doctors working in their organisation have all the right checks including making sure they understand NHS processes and medicines.
The consultation is aimed at ensuring that the Medical Profession (Responsible Officers) Regulations 2010 are appropriate for the new health and care structures and that patients continue to be protected through the evaluation of fitness to practise and monitoring of conduct and performance of doctors.  The consultation also seeks views on where Responsible Officers, who currently work in primary care trusts and strategic health authorities, will work most effectively in the future.
Health Secretary Andrew Lansley said:
'By giving new powers to Responsible Officers we can make sure that doctors not only speak English before they treat patients in this country but are also competent to work within the NHS, making sure that they understand NHS processes and medicines which is as important as language to the quality of care patients receive. I hope everyone gets involved and has their say.'
Niall Dickson, Chief Executive of the General Medical Council, said:
'This is a vital issue for patients - they must be able to have confidence that the doctor who treats them has the communication skills needed for the job.
'We warmly welcome the measures the Secretary of State has unveiled today, which we have worked together on for many months. These changes would significantly strengthen the employer checks in England, with Responsible Officers having a legal duty to work closely with the GMC.'
Responses to the consultation are welcome from any interested person, organisation or business. The deadline for comments is 25 July 2012.
See 'Responsible officers in the new health architecture: A public consultation on the amendments to the Medical Profession (Responsible Officers) 2010 Regulations'.
The questionnaire at the end of the document is designed to stand alone but it is  recommended that you read the consultation document first to put the questions  in a wider context. You do not have to answer all the questions if you do not wish to do so. Any information you give us will be helpful.
If you have any questions about completing the form please email responsibleofficer@dh.gsi.gov.uk or write to
Clinical Governance Team
Department of Health
Room 423 Wellington House
133-155 Waterloo Road
London SE1 8UG
Press release: Consultation to ensure language checks for doctors
Published 18 April 2012