News story
Know what you're buying!
From:

Published:

17 August 2016

Last updated:

17 August 2016, see all updates
Eight tips for buying medicines and medical devices online safely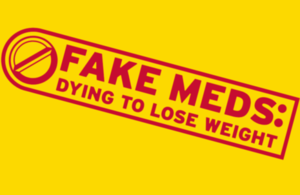 Eight tips for buying medicines and medical devices safely online.
1. Look for the distance-selling logo
All online retailers of medicine operating legally must display it. This is the most reliable way to ensure you are buying products from a registered and approved online seller of medicines. Click here for more info, where you can search on the MHRA website to check if a website can legally sell medicines online.
2. Look for the CE mark on medical devices
A manufacturer that displays a CE mark on their medical device is effectively declaring that their product complies with the essential regulatory requirements. These requirements are designed to ensure that the product is safe and works as intended.
3. Read websites carefully
Look for signs of scam websites put together by amateurs in a hurry. Poor design, pop-ups and spelling and grammar - errors that may indicate poor translation should all set off alarm bells. Checking reviews can also help you spot a scam site - but scammers often add fakes. The consumer association Which? have put together a guide on how to spot genuine online reviews.
4. Check the small print
Scam sites often encourage a sign up, committing you to hand over your money for a "trial". In fact, you could be agreeing to schedule large regular payments from your account for useless or dangerous products.
5. Don't trust emails from strangers
Spam is still a huge source of customers for these websites. Avoid responding to unsolicited emails completely. If you think a product is worth checking out, search for it from a reputable retailer. And how do you know which retailers are reputable? See tip one!
6. Check for secure payment options
When entering personal information, look out for a small padlock or unbroken key symbol in the address bar or elsewhere in the frame of your browser (not the webpage itself). This will indicate that the information you enter will be encrypted. If the padlock or unbroken key symbol is not present, do not enter your information.
7. "Herbal" does not mean safe
Products that claim to be 'herbal' or 'all-natural' can actually contain chemical ingredients. MHRA seize thousands of slimming products every year that claim to be herbal but contain sibutramine – a medicine that is now withdrawn due to reported side effects including strokes and heart attacks. People unsure about the legal status of herbal products claiming to be "natural" should check for a PL/THR number or the Traditional Herbal Registration (THR) logo, indicating that they have been assessed by the MHRA for safety. For more information, visit NHS Choices here.
8. Be wise to gimmick marketing
Terms like "detox" and "fat-melting" are meaningless, without any scientific or medical basis. And if a product reads "not for human consumption", that's not there as a nod and a wink. It's because it hasn't been authorised for that purpose.
Visit www.gov.uk/fakemeds for the latest information on the FakeMeds campaign. Follow the campaign on Twitter using the #FakeMeds hashtag.
Document information
Published: 17 August 2016
Updated: 17 August 2016
Updated url of campaign page
First published.