News story
John Booth Appointed as a Trustee of Tate
The Prime Minister has appointed John Booth as a Trustee of the Tate for a term of four years from 20 August 2018.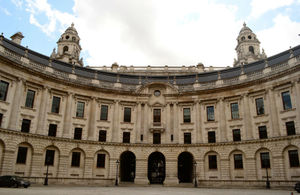 John chairs a number of public and private companies including Maintel plc and the London Theatre Company. He also acts as a non-executive director of two investment management businesses and has a range of venture capital interests in e-commerce, media and telecommunications.
He is Chairman of The Prince's Trust and of Pallant House Gallery, a Trustee of Chatsworth House, the Arts Foundation and a number of other charities. John is a Fellow of Merton College, Oxford where he chairs the Development Board.
This appointment has been made in accordance with the Cabinet Office's Governance Code on Public Appointments. The appointments process is regulated by the Commissioner for Public Appointments. Under the Code, any significant political activity undertaken by an appointee in the last five years must be declared. This is defined as including holding office, public speaking, making a recordable donation, or candidature for election. John has declared that he has thrown a fundraising event for a political party and made a recordable political donation.
Published 10 September 2018