News story
Japan and European Union launch Free Trade Agreement negotiations
Lord Green responds to the news today that the EU and Japan will hold talks for a Free Trade Agreement.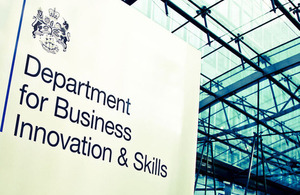 The talks will be held later this year for agreement in goods, services and investment eliminating tariffs, non-tariff barriers and covering other trade-related issues, such as public procurement, regulatory issues, competition, and sustainable development.
Japan is the EU's 7th largest trading partner globally, and the EU's 2nd biggest trading partner in Asia after China. Conversely, the European Union is Japan's 3rd largest trading partner, after China and the United States. Together the European Union and Japan account for more than one third of the world's Gross Domestic Product (GDP).
Responding to this announcement Lord Green, Minister for Trade and Investment, said:
I warmly welcome today's launch of negotiations between the EU and Japan for a comprehensive free trade agreement. This is an important step towards liberalising trade between two of the world's largest economies.
An EU-Japan deal could increase EU GDP by €42bn a year, with a significant portion of the prize coming to the UK.   Trade is a key part of the Government's plan to rebalance the economy and support stronger growth which is why the Prime Minister has made it a cornerstone of our G8 presidency this year. This Free Trade Agreement will not only strengthen our relationship with a key ally in Asia but help boost our economic links with the wider region.
The first round of negotiations will be held in Brussels from 15 to 19 April 2013.
Further information
Published 25 March 2013
Last updated 26 March 2013
+ show all updates
Tagged to UKRep
First published.