Islanders discuss return of ancestral remains
Ed Vaizey has met representatives from a group of islands who are arranging the return of human remains kept in the Natural History Museum.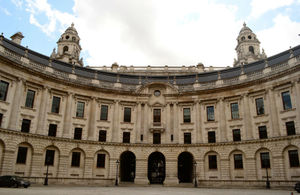 A delegation from the Torres Straits Islands, off the north-east coast of Australia, had talks with the Culture Minister during a three-day visit to London. The trip follows the museum's announcement earlier this year that it would return 138 human remains to the islands.
It will be the largest single return of human remains to Australia from a UK museum to date.
The museum and representatives of the islands are now working together to discuss how responsibility for the remains will be transferred, how they will be cared for and how future study and collaboration might take place.
The majority of the remains, which include skulls and a mummified body, came from a sacred cave on the island of Pulu. They were removed at the instigation of missionary teachers after the community converted to Christianity and were acquired by the Natural History Museum in the late nineteenth century.
The museum holds a collection of approximately 20,000 human remains, collected since it was founded in 1881. Some of them date back to pre-historic times and over half of the collection is from the UK. They are used by the museum and visiting researchers who study a wide range of topics such as human evolution, disease and forensics.
Further information
Published 4 May 2011