Press release
Interim Manager appointed to Kingsway International Christian Centre
The Charity Commission has appointed an interim manager to the charity Kingsway International Christian Centre registered charity number 1102114.
This news article was withdrawn on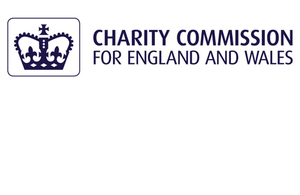 Charity Commission says that the IM who has been appointed to undertake a limited role, will not replace the current trustees of Kingsway International Christian Centre.
The Charity Commission, the regulator of charities in England and Wales has appointed an Interim Manager (IM) to the charity Kingsway International Christian Centre (registered charity number 1102114). The regulator has been investigating the charity since 2011, in connection with concerns about the charity's governance and internal financial controls in relation to investments the charity made.
The Commission's concerns revolve around the decision in 2009 and 2010 by the charity's former board of trustees to allow Mr Richard Rufus, who was then a trustee, to invest £5m of the charity's assets in the financial markets through potentially high risk speculative foreign exchange trades, without independent professional advice. The investments ultimately failed. Mr Rufus resigned as a trustee in May 2011.
During the inquiry, the current board of trustees were required and did take action to seek the return of the funds. £6.9million was due to be returned to the charity under Mr Rufus's Individual Voluntary Arrangement1 ("IVA") . The Commission kept its inquiry open to monitor and ensure the funds were repaid. However, Mr Rufus was declared bankrupt in October 2013 and it became clear the funds would not be fully returned.
The role of the Interim Manager is to assess whether the charity's former board of trustees carry personal liability for the amounts lost to the charity as a result of the unsuccessful investments and if so whether the charity should seek restitution for the losses. The Interim Manager has been appointed to work alongside the charity's current trustees, the majority of which were appointed after the problems first came to light. The trustees will continue to have responsibility for the charity's day-to-day management. The appointed Interim Manager is Helen Harvie of Barlow Robbins LLP.
The regulator confirms that the charity's trustees have been cooperating throughout the inquiry.
The Commission will publish a report once its inquiry has concluded. The report will detail what issues the inquiry looked at, what actions were undertaken as part of the inquiry and what the outcomes were. Reports of previous inquiries by the Commission are available on its website.
Ends
PR11/14
---
Notes to Editors
The Charity Commission is the independent regulator of charities in England and Wales.

Our mission is to be the independent registrar and regulator of charities in England and Wales, acting in the public's interest, to ensure that: * Charities know what they have to do * The public know what charities do * Charities are held to account
Published 5 February 2014