News story
Inspection Report Published: Re-inspection of Border Force operations at Coventry and Langley postal hubs
This inspection evaluates the Home Office's progress towards implementing the 8 recommendations made in the Chief Inspector's October 2016 report.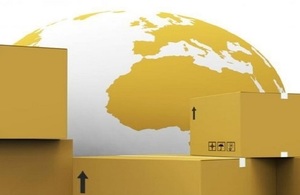 Publishing the report, David Bolt said:
In 2016, following my original inspection of Border Force operations at Coventry and Langley postal hubs, I made eight recommendations, all of which were accepted by the Home Office. The re-inspection looked at the progress Border Force had made towards implementing each recommendation and found that four, plus an element of a fifth, could now be considered "Closed".

Overall, Border Force continued to work efficiently and effectively at both locations, where it performed two main customs functions in relation to the 'postal packets' (letters, parcels, packets and other articles) arriving in the UK from overseas by post: the detection and seizure of controlled and prohibited items; and the identification of items where duties are owed and levying of the appropriate charges.

There was more to do to ensure that intelligence flowing from and into the hubs was timely and actionable. Improving the flows between the hubs and the Fast Parcels Joint Border Intelligence Unit (FP JBIU) was in Border Force's hands. But, the adoption, investigation and, where appropriate, prosecution of detections and seizures, also relied on the capacity and priorities of police forces and other partner agencies. Here, Border Force needed to ensure it was doing everything it could to encourage and assist its partners to follow-up on detections and seizures.

The re-inspection report was sent to the Home Secretary on 31 January 2019. It made two recommendations, each broken down into several elements. The first identified the actions needed to close the recommendations that remained "Open" from the original inspection. The second identified further improvements that Border Force should make in relation to the recommendations that are now "Closed".

In its formal response, the Home Office has recognised there is more to do, and Border Force has "accepted" or "partially accepted" all elements of the two recommendations. In most cases, it has set a completion date for its planned actions, which is helpful.
David Bolt
Independent Chief Inspector of Borders and Immigration
Published 4 April 2019