Impact Readiness Fund round 2: £1.5 million funding announced
Rob Wilson announced £1.5 million funding for a second round of the Impact Readiness Fund (IRF) on a visit to social enterprise Tapestry.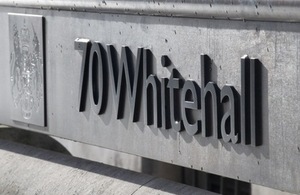 Tapestry works with older people in Havering, Barking and Dagenham, helping sufferers of dementia with home care and meal deliveries. The social enterprise benefitted from a £25,000 grant during the first Impact Readiness Fund (IRF) round in February 2015. This enabled Tapestry to secure a further £46,000 of grant funding, allowing the social enterprise to focus on improving the quality of its service.
The first IRF round, worth £2 million and launched in October 2014, supported 51 social enterprises. It improved their ability to manage their performance and increase their social impact. The social enterprises were able to unlock more funding through social investment and securing public contracts.
The second round of the IRF will make grants of between £25,000 and £100,000 available. The grants will help ventures to:
build the infrastructure and skills required to manage their performance
increase their social impact
attract social investment or win contracts
Social Investment Business manages the IRF. It has provided more than £340 million in grants and loans to 1,300 charities and social enterprises since 2002.
Minister for Civil Society, Rob Wilson, said:
The Impact Readiness Fund has helped Tapestry unlock nearly double the amount of funding, making a huge difference to the lives of older people in the local area. This second round of funding will build on the huge success of the first round, helping to build a truly compassionate society.
Chief Executive of Tapestry, Anthony Lowe, said:
The support we received from the Impact Readiness Fund has been an extremely important part of our journey to become investment ready as an organisation. It not only enabled us to secure additional investment but also started a process which, we believe, will enable us to secure significant additional investment to our social businesses which will make a huge difference to enabling older adults to live healthy and fulfilled lives at home and within their communities.
Jonathan Jenkins, Chief Executive, Social Investment Business, said:
The Impact Readiness Fund was heavily oversubscribed so we are delighted to be re-opening it. Effectively demonstrating social impact is more important than ever and many social ventures need support to build in systems or develop new skills. Funders, investors and commissioners are increasingly focused on outcomes and impact so support for this vital work needs to continue.
Published 9 November 2015