New £1.5 million grant fund to help social ventures
A fund to help organisations that tackle social problems to attract investment and win contracts has been announced by the Cabinet Office.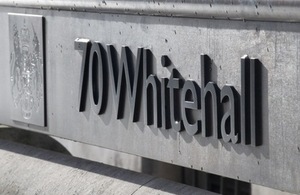 Investors want to know the social impact that organisations will make before backing a venture with their money and this is often a decisive factor when they consider their investment.
Without the right systems and knowledge many worthy social ventures struggle to show how their impact can be measured. This new fund aims to solve the problem by offering support from experts to help organisations to show the impact they make.
Managed by the Social Investment Business for the Cabinet Office, the money will allow ambitious social ventures to access grants to help them manage their performance and increase their social impact to attract more investors.
Grants between £15,000 and £150,000 will be available until late January 2015 to help the organisations to build their infrastructure and skills and showcase their impact.
Minister for Civil Society Rob Wilson said:
We know that many fantastic social ventures can struggle to show investors the potential they have to make an important impact and that is why they need our support. The grants that come through this fund will specifically help to demonstrate their impact in serving communities throughout the UK and to attract vital inward social investment.
Jonathan Jenkins, Chief Executive of the Social Investment Business said:
This fund will help us build on the success of the Investment and Contract Readiness Fund to offer more targeted support to ambitious social ventures who want to demonstrate their social impact more effectively to investors and commissioners to improve their chances of closing the investment deal or winning contracts. Our model enables ventures to buy in support they might otherwise not been able to access giving them a real competitive advantage.
Organisations must fit certain criteria to be successful when applying to the fund. These include being focused on tackling social problems, demonstrating a strong commitment to securing investment or to delivering public or private sector contracts, and being able to complete the work plan within a maximum period of 3 months.
Ventures will be required to develop an impact readiness plan of work with a support provider and submit an application for funding that works jointly with their provider. Application packs will be available to download from the Social Investment Business website during the week commencing 17 November 2014. Ventures can register their interest now to receive an email when the applications open.
Support providers with a track record of helping social ventures monitor, measure and report on their social impact can apply to become approved providers now. Support providers can apply till midday on 10 November 2014.
The creation of this fund responds to recommendations from the UK national advisory board to the social impact investing taskforce - which called for more support to help social organisations scale their impact.
Notes to editors
The Social Investment Business is one of the UK's leading social investment organisations and has invested more than £340 million in 1300 charities and social enterprises since 2002. We provide simple finance to help them grow and transform the communities in which they work. We pioneer new finance solutions to increase the funds available for social investment. Twitter: @TheSocialInvest
The Cabinet Office is a department of the Government of the United Kingdom responsible for supporting the Prime Minister and Cabinet of the United Kingdom. The new Impact Readiness Fund is a Cabinet Office initiative.
The Impact Readiness Fund is a pilot fund launching in November that will support social ventures to improve their social impact and be able to demonstrate this to investors and commissioners.
Published 28 October 2014