News story
Human papillomavirus (HPV) immunisation programme review published
Public Health England (PHE) published a review today (13 March 2015) of the HPV immunisation programme for adolescent girls.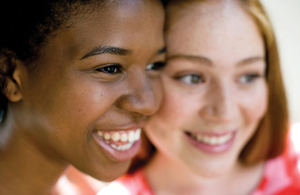 The programme aims to reduce the incidence of cervical cancer in women. Over 2.3 million girls have received 3 doses of HPV vaccine in England since the start of the programme in September 2008. Today's report reflects on the programme successes and lessons learned over the last 6 years, in order to improve it as we go forward.
School-based HPV immunisation delivery has successfully achieved high coverage in England and reduced inequalities at area-level since the start of the programme. Coverage in the routine programme of all 3 doses has been above 75% since the start of the programme and in the last 3 years has been consistently above 86%. It is anticipated that with the new 2-dose schedule, implemented in September 2014, higher coverage of the completed course could be achievable, thus increasing the potential impact of the programme.
Vanessa Saliba, Consultant Epidemiologist, Immunisation, Hepatitis and Blood Safety, said:
Surveillance data already suggest that the programme has led to a reduction in the prevalence of HPV 16/18 infection. These reductions are consistent with very high vaccine effectiveness among those vaccinated and also suggest some potential herd-protection amongst those who are not vaccinated. These early findings support confidence in the programme delivering its expected impact on cervical cancer and other HPV-related diseases in due course.

It is imperative that vaccination status is recorded on the local Child Health Information System and GP clinical records in order to ensure girls who are not up to date can be vaccinated before their 18th birthday. In addition HPV vaccination details should also be uploaded on to the NHAIS system (Open Exeter) so that as these young women become eligible for the NHS Cervical Screening programme (currently at the age of 25 in England) their immunisation history is known. It is expected that in due course different screening protocols may be introduced for women who were vaccinated as girls.

To find out more, see the Human papillomavirus (HPV) immunisation programme review: 2008 to 2014.
Published 13 March 2015
Last updated 13 March 2015
+ show all updates
Added link to report.
First published.