News story
Home Secretary statement on terror arrests
Theresa May thanks the police and security service.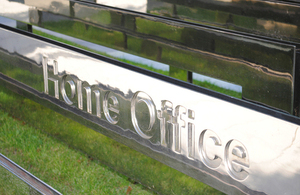 Earlier today police arrested 12 men under the Terrorism Act 2000 on suspicion of the commission, preparation and instigation of acts of terrorism.
Theresa May said: 'I have been kept fully informed about the police operation that has resulted in 12 arrests. For obvious reasons it is not appropriate for me to comment further at this early stage of what could be a complex and lengthy investigation.
'We know we face a real and serious threat from terrorism and I would like to thank the police and security service for working to keep our country safe.'
Published 20 December 2010