News story
HMS Richmond hosts Anglo-Colombian conference
The third annual Anglo-Colombian strategic defence conference has been held onboard HMS Richmond in Cartagena.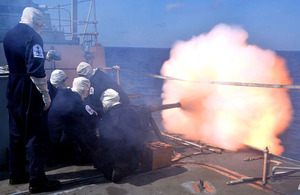 The Portsmouth-based Type 23 frigate also supported a defence and security industry day while alongside in the Colombian port.
Dr Andrew Murrison, the UK minister for international security strategy, Jorge Enrique Bedoya, the Colombian vice-minister of defence for policy and international affairs, and General (retired) José Javier Pérez Mejía, the Columbian vice-minister with responsibilities for the defence industrial base, led a high-level conference onboard the ship.
Supporting the ministerial conference, on behalf of the UK Trade and Investment Defence and Security Organisation (UKTI DSO), HMS Richmond also hosted a defence and security industry day with the aim of building and maintaining relationships with overseas governments and showcasing the capabilities of UK defence companies.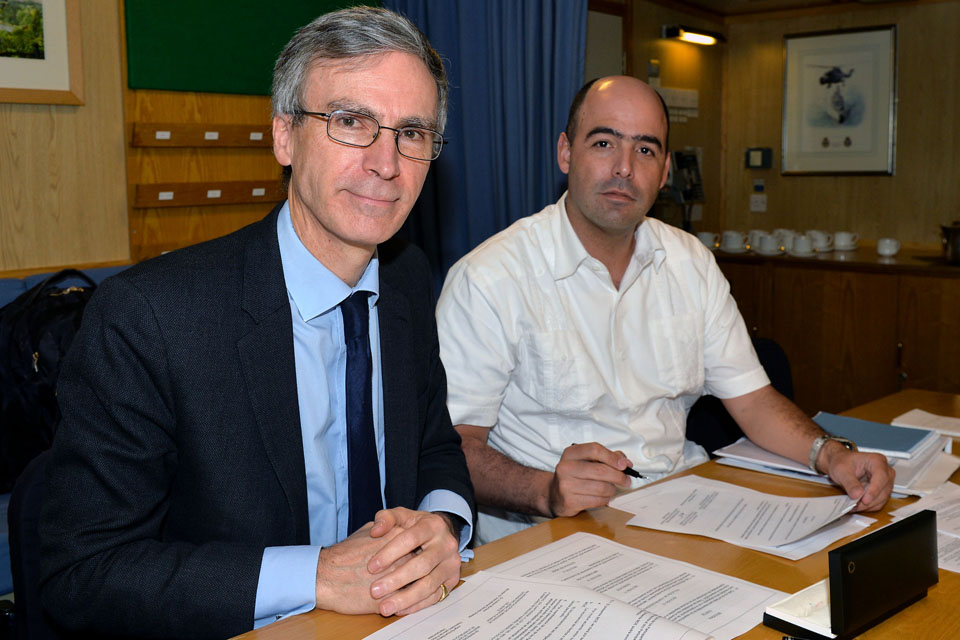 Representatives from AgustaWestland, BAE Systems, Cobham Tactical Communications and Surveillance, MBDA, Selex ES and Surrey Satellite Technology Ltd were among those attending the industry day and, working with UKTI DSO, ensured UK products and services were promoted in the best possible light.
In addition to the ministerial conference and industry day, HMS Richmond also hosted a number of ship tours for Colombian naval officers and officer cadets.
HMS Richmond's commanding officer, Commander Robert Pedre, said:
Capable of conducting counter-narcotics and anti-piracy patrols, providing reassurance to British Overseas Territories, or hosting a major bilateral ministerial conference and defence industry day, this visit further illustrates the sheer versatility of a Royal Navy warship across the entire spectrum of 'soft' and 'hard' power.
HMS Richmond then continued into the Caribbean to conduct further maritime security patrols.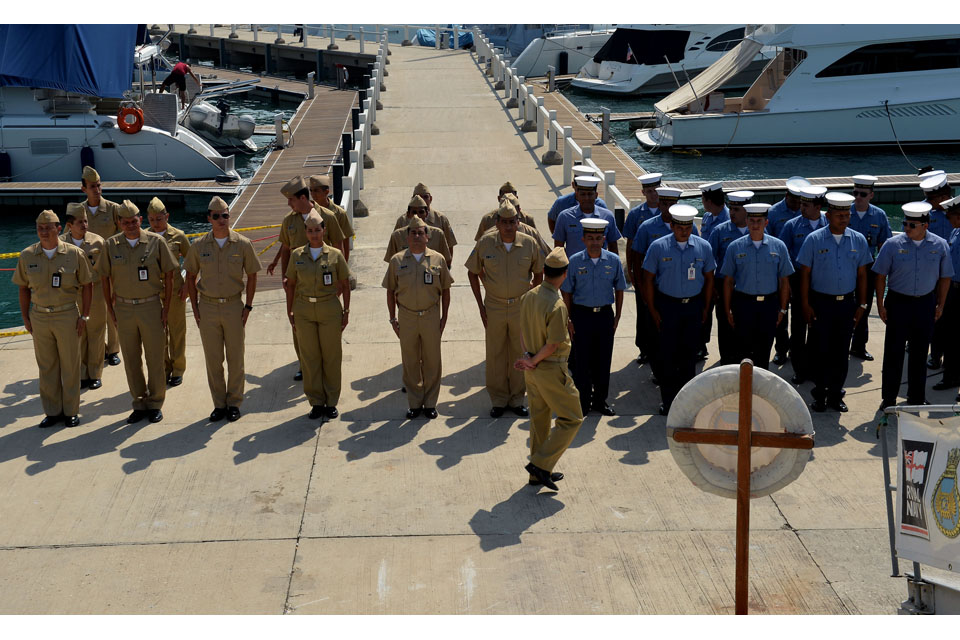 Published 27 January 2014