Press release
Hilary Spencer appointed new Director of Civil Service Learning
New Director joins from the Department for Education on 1 September 2014.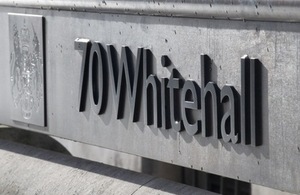 Hilary Spencer has been appointed Director of Civil Service Learning and will be joining on 1 September before formally taking up the role at the end of October.
Based in the Home Office, Hilary will oversee the organisation which works with government departments and training providers to ensure civil servants have access to high quality learning and development to build capability in support of Civil Service Reform.
Hilary joins from the Department for Education where her most recent position has been Director of Strategy, Performance and Private Office Group. Prior to this, she was the Principal Private Secretary to the Secretary of State for Education. Her earlier roles included a period looking after the People and Change agenda for the department where she was responsible for talent management, staff engagement, learning and development, and diversity and at the World Bank in Washington DC.
She replaces Jerry Arnott who will be retiring from the Civil Service at the end of October.
Published 3 September 2014