Heritage Minister John Penrose announces outcome of four post-war listing cases
Milton Keynes shopping centre becomes Grade II listed building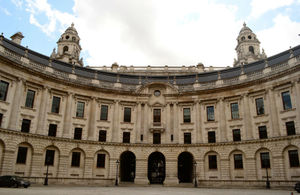 The Milton Keynes shopping centre has today been listed, at Grade II, by Tourism and Heritage Minister John Penrose.  Requests to overturn two earlier listing decisions - for Coventry Market and the Castle House Co-op in Sheffield - have also been rejected by the minister.
However, he has turned down the application to list the Gatehouse at St. Anne's College, Oxford.
John Penrose said:
"Post war buildings can, more than others, divide opinion.  The 'test of time' cannot be rushed, so the minister - me on this occasion - has to weigh the advice of experts and, where there is no clear consensus, find a way through that helps protect what's truly excellent.  My decision to list Milton Keynes Shopping Centre and to reject calls to de-list important modern buildings in Coventry and Sheffield demonstrates this.  These are interesting and eye-catching buildings that clearly merit the extra protection that comes with listed status. 
"They are not, of course, guaranteed immortality.  The point of listing is to make sure that, if plans come forward in the future to demolish or redevelop them, the locally-elected decision makers are made fully aware of the buildings' importance."
Notes to Editors
Copies of the decision letters in each of the four cases mentioned are available from the DCMS press office on the number below.
Press Enquiries: 020 7211 2210
Out of hours telephone pager no: 07699 751153
Public Enquiries: 020 7211 6000
Published 16 July 2010