News story
Help to Buy: ISA - open yours today
Hundreds of thousands of people across the UK set to benefit as the government's new Help to Buy: ISA scheme opens.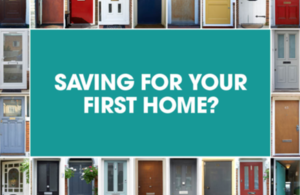 Fourteen different brands have signed up to offer the new ISA product, which will provide first time buyers the opportunity to save up to £200 a month in a dedicated ISA that the government will top up by 25%, up to a maximum of £3,000.
Launched by the Chancellor at the 2015 March Budget, the Help to Buy: ISA is part of the government's long term plan to support people who want to work hard, save up for a deposit and buy their own home.
Prime Minister David Cameron said:
My message is clear – if you're working hard and saving for the future, I don't just want you to have a roof over your head – I want you to have a roof of your own.

Thanks to our strong economy and steps this government has already taken, over 230,000 more people have become homeowners since 2010. I want to go further and turn generation rent into generation buy – and today's announcement is another clear step in us delivering on that commitment.
Chancellor George Osborne said:
Our new Help to Buy: ISA becomes available today. This new ISA provides direct government support to anyone saving for the deposit on their first home.

For every £200 you save in the ISA the government will help you with another £50. Added up and the government will give you up to £3000 towards your first home. This is all part of our plan to help working people in Britain.
Economic Secretary to the Treasury Harriett Baldwin said:
First time buyers who are doing the right thing and trying to save have struggled due to low interest rates since the financial crisis.

That's why backing working people who are saving up for their first home is a key part of our long term plan, and I'm delighted that we have been able to help first time buyers by offering a 25% bonus on the money they save in a dedicated Help to Buy: ISA.
Communities Secretary Greg Clark said:
We are determined that owning a home should be seen as a reasonable aspiration for any hard working person to achieve.

The launch of the Help to Buy ISA will provide extra help to aspiring homeowners and get them another step closer to opening the door to their own home.

I would encourage anyone who dreams of owning their own home to consider the range of Government initiatives that have already helped over 230,000 people to buy since 2010.
First-time buyers eager to make the most of the scheme can also open their account with a one-off lump sum of up to £1,000 in addition to the monthly maximum.
And couples buying together will be able to combine their bonuses, meaning a potential boost of up to £6,000 towards a deposit for a first home.
Today's launch builds on the steps the Chancellor took last week to put housing at the heart of his Spending Review, with a package of measures including the launch a new 'Help to Buy' London scheme designed to help Londoners purchase a home in the capital.
The new scheme will mean Londoners with a 5% deposit will be able to get an interest free loan worth up to 40% of the value of a newly built home. This is twice as generous as the existing scheme in the rest of the country.
Brands offering the Help to Buy: ISA
The fourteen brands signed up to the Help to Buy: ISA scheme are:
Published 1 December 2015