News story
Health advice for fans heading to Brazil for the World Cup
PHE and NaTHNaC have produced a factsheet for football fans going to Brazil for the FIFA Football World Cup from 12 June to 13 July 2014.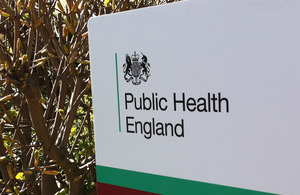 With less than 100 days to go until kick off, Public Health England (PHE) and the National Travel Health Network and Centre (NaTHNaC) have published a factsheet for UK travellers going to Brazil for the World Cup with information on how to stay healthy and keep safe.
Dr Jane Jones, a travel health expert at PHE, said:
A number of tropical diseases like malaria, dengue and yellow fever occur in parts of Brazil, and there are also a range of other potential health hazards. Our factsheet aims to raise awareness of these risks so that people attending the World Cup can protect their health while enjoying their trip.
Dr Dipti Patel, joint director at NaTHNaC, commissioned by PHE, said:
We would encourage fans to seek travel health advice early, ideally 4 to 6 weeks before travel, to ensure they have ample time to organise any preventive measures like vaccinations or antimalarial tablets that they may need. It's also very important that people take out comprehensive health insurance.

Just a little thought and some sensible practices could avoid any unpleasant illnesses which could ruin your World Cup experience.
We also advise fans to refer to the NaTHNaC country information pages, for travel health advice specific to Brazil.
Read the 2014 World Cup in Brazil: Health advice for fans factsheet
See the Foreign and Commonwealth Office's World Cup updates and travel advice
Published 6 March 2014