Green light given to over 80 pocket parks
More than 80 unloved and neglected urban spaces across the country will be transformed into green oases for everyone to use.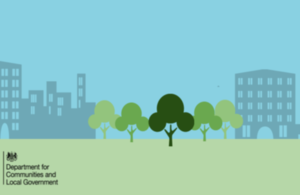 More than 80 unloved and neglected urban spaces across the country will be transformed into green oases for everyone to use, thanks to a share of a £1.5 million dedicated fund, Communities Secretary Greg Clark announced today.
Increasing the availability of green space draws more people outside, giving residents, particularly in urban areas without gardens of their own, more space to relax, get together with their neighbours, grow food and provide a safe space for their children to play.
Now 87 community groups, from Newcastle to Penryn in Cornwall, will have the money to create their own 'dream' pocket parks, developing small parcels of land, sometimes as small as the size of a tennis court.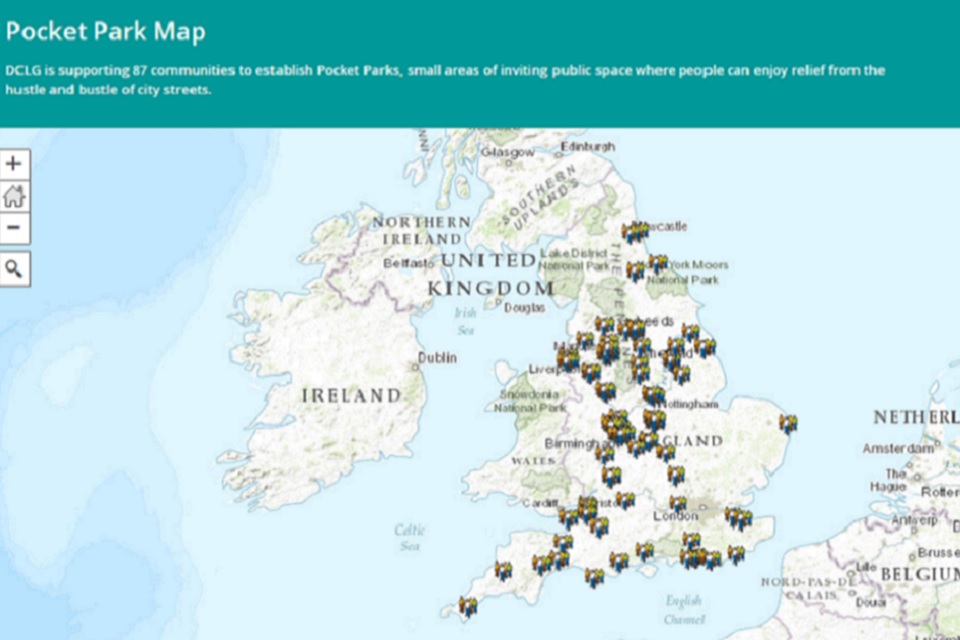 For details of the 87 pocket parks receiving funding from DCLG visit the interactive map.
Communities Secretary, Greg Clark, said:
Parks and green spaces breathe life into our bustling towns and cities providing communities with precious spaces to get together, exercise and play.

Our funding will benefit urban areas with few green spaces, delivering on the government's manifesto commitment to deliver pocket parks across our country.

These winning bids all have a strong community focus at the core of their plans and their designers have thought up highly creative ideas to turn unloved urban spaces into the green lungs of their communities that will be enjoyed for years to come.
Winning bids include:
Permarin Community Group
Permarin Community Group plan to turn an unused area of tarmac in Penryn into a native Cornish garden with space place for children to play outdoors.
The One Voice – Action for Disability Community Group
The One Voice – Action for Disability Community Group in Wolverhampton, who plan to turn a 30-year-old tipping zone into a natural wildlife area, working with local residents and people with poor mental health or physical disabilities to create the pocket park.
The Monkey Park Community Interest Company
The Monkey Park Community Interest Company in Chesterfield who will use their funding to build a riverside walkway, allowing people to walk along the Holme Brook and enjoy the natural green space threading through the heart of the community.
The Friends of The Chuckery Village Green
The Friends of The Chuckery Village Green in Walsall will make the most of the cherry trees on their derelict plot by planting an edible herb and vegetable garden with a plan to create pies and jams.
Cherry Orchard Gardening Services
Cherry Orchard Gardening Services, a community group in Staffordshire, have been awarded funding to create a pocket 'Park-our' for local teenagers to practice parkour, the increasingly popular urban sport, in a safe environment.
Communities Minister, Marcus Jones, said:
Parks are gateways to the great outdoors providing direct contact with nature. This funding will allow neglected areas to be transformed into vital community assets for our towns and cities across the country.

The successful community groups awarded funding all came up with incredibly inventive ideas to improve the quality of local life and we cannot wait to see the end results.
Graham Duxbury, Groundwork Chief Executive, said:
Every year Groundwork helps hundreds of thousands of people of all ages to organise and work together to protect, preserve, improve or create green spaces on their doorstep.

We're delighted the government is supporting communities and councils to do more. For many local groups, improving the park at the end of their street is the first step in getting much more involved in how their neighbourhood is run.
Further information
Each community group has been allocated grants of up to £15,000 to create a pocket park.
Pocket parks are defined for this programme as a piece of land of up to 0.4 hectares, although many are around 0.02 hectares – the size of a tennis court.
Parks in towns and cities have proven popularity and use. The Monitor of Engagement with the Natural Environment survey 2013 to 2014 found that parks were the most frequently visited destinations, accounting for an estimated 778 million visits.
Research conducted by UCL Institute of Health Equity and Public Health England has shown an increase in health and community cohesion through increasing access to green space. See Health Equity Evidence Review 8: September 2014.
Office address and general enquiries
2 Marsham Street
London
SW1P 4DF
Contact form https://forms.communit...
General enquiries: please use this number if you are a member of the public 030 3444 0000
If your enquiry is related to COVID-19 please check our guidance page first before you contact us - https://www.gov.uk/guidance/coronavirus-covid-19-guidance-for-local-government.

If you still need to contact us please use the contact form above to get in touch, because of coronavirus (COVID-19). If you send it by post it will not receive a reply within normal timescale.
Published 15 February 2016