Apps to be 'prescribed' for patients by GPs
People could soon be directed to free or cheap apps by their GPs to allow them to monitor and manage their health more effectively.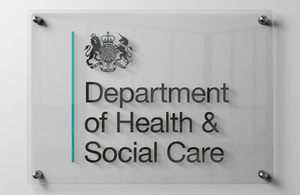 People could soon be directed to free or cheap apps by their GPs to allow them to monitor and manage their health more effectively.
At an event held today, showcasing the best ideas for new and existing health smartphone apps, the Health Secretary Andrew Lansley said:
"So many people use apps every day to keep up with their friends, with the news, find out when the next bus will turn up or which train to catch. I want to make using apps to track blood pressure, to find the nearest source of support when you need it and to get practical help in staying healthy the norm.
"Information about your health is a service - just like the GP surgeries, Walk-in Centres and hospitals that millions of people access every week. With more information at their fingertips, patients can truly be in the driving seat.
"Innovation and technology can revolutionise the health service, and we are looking at how the NHS can use these apps for the benefit of patients, including how GPs could offer them for free."
Maps and apps
The latest innovations in smartphone technology will help patients and the public to find and use NHS services, manage conditions and make better lifestyle choices in a way that is very convenient for them.
This follows a call to find the best new ideas and existing smartphone apps that help people and doctors better manage care, which received nearly 500 entries and more than 12,600 votes and comments.
You can still read all the entries and you can share your thoughts and comments on the maps and apps blog.
The most popular app ideas were to:
help manage long-term conditions such as diabetes
help people deal with post-traumatic stress
track and monitor conditions such as high blood pressure
help people find NHS services on a map
get practical information about keeping fit and eating healthily
The competition identified apps with potentially huge value to patients and the NHS that promote better management of long-term conditions or healthy living.
Last month, NHS Choices was visited by 14.5 million people looking for information on health and local services - helping many to get the advice they needed without making an appointment to see their GP. Developing smartphone apps is the next step in giving patients the information and advice they need and want to stay healthy.
Information Strategy
The Government is in the process of developing an Information Strategy to ensure that patients and clinicians have access to meaningful and up-to-date information.
This will give patients more choice, control and responsibility over their health, and clinicians the information to manage how they deliver local services.
The strategy is expected to be published in the spring.
Published 22 February 2012