Government reforms to public sector exit payments confirmed
A response to the consultation seeking views on reforms to public sector exit payments has been published.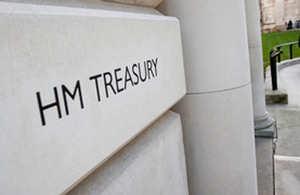 The government has published its response to the consultation about reforms to public sector exit payments to ensure greater consistency between public sector redundancy compensation schemes and value for money for the taxpayer. These reforms will apply to the majority of the 5 million public sector workforce, including civil servants, teachers, NHS workers, local government workers, armed forces personnel, police officers and firefighters.
The new framework ensures a fair and appropriate level of compensation is provided for employees who are required to leave public sector jobs, whether on a mutually agreed or voluntary basis, or through compulsory redundancy.
Government departments will produce proposals for reform for each workforce, consistent with the terms set out in this document. The Treasury expects the necessary changes to be made within 9 months of the publication of this response.
The government has already committed to introducing two other measures on public sector compensation: a cap on all public sector exit payments at £95,000; and 'clawback' of redundancy compensation when a highly-paid individual returns to the public sector shortly after receiving an exit payment.
Chief Secretary to the Treasury David Gauke said:
These reforms ensure public sector exit payments are consistent and fair, and that they are also fair to taxpayers too. By applying these reforms across public sector workforces for the first time, appropriate standards will be in place for workers and public services will remain protected.
The exit payment framework includes:
a maximum tariff for calculating exit payments of three weeks' pay per year of service
a ceiling of 15 months on the maximum number of months' salary that can be paid as a redundancy payment
a maximum salary of £80,000 on which an exit payment can be based
a taper on the amount of lump sum compensation an individual is entitled to receive as they get closer to their normal pension retirement age
action to limit or end employer-funded early access to pension as an exit term
The public consultation ran from 5 February to 3 May 2016.
Published 26 September 2016