Government announces independent group to look at impact of NHS Constitution
Independent expert panel to contribute to report on the NHS Constitution.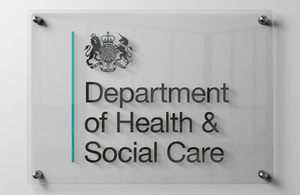 Health Secretary [ndrew Lansley has today announced the formation of a new independent expert panel which will contribute to a Government report on the NHS Constitution.
The government will publish a report on the Constitution in the summer, and Andrew Lansley has asked Professor Steve Field, leader of the NHS Future Forum - a group of the country's top health experts, to bring together a special working group to provide expert advice.
The NHS Future Forum Working Group on the NHS Constitution, which met for the first time today, is made up of medical professionals, patient champions, staff representatives and charities. At today's meeting, the group began to consider what effect the NHS Constitution has had for patients and staff since it was launched in 2009.
Andrew Lansley has also asked the new Future Forum group to advise him whether there is any scope for strengthening the NHS Constitution to support high quality services for patients. A public consultation later this year will give patients and staff the opportunity to have their say about what can be done to improve and reinforce the Constitution.
Steve Field, the independent working group chair, said:
'Throughout the work of the Future Forum, we have consistently said the NHS Constitution should be embedded into how the NHS works, and so I am pleased that we have been asked to contribute to this review.
'The experience and - crucially - the independence of the group will ensure a thoroughly professional and balanced insight into what effect the NHS Constitution has made and how it can be improved.'
An updated version of the NHS Constitution has been published today. Andrew Lansley said:
'I believe in the NHS Constitution, which enshrines the principles which will always hold true for the NHS. This isn't about starting from scratch - this is about revitalising these rights and pledges. Patients are at the centre of our reforms, and with the help of the independent panel we will look to strengthen the NHS Constitution to make sure it is working for the benefit of patients and staff.'
Published 8 March 2012