Funding made available for dementia research projects
The Department of Health has made £22 million available to 21 pioneering research projects to boost dementia diagnosis rates and trial ground-breaking treatments.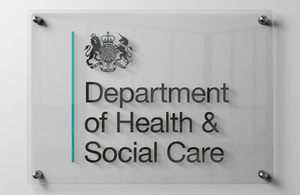 Health Secretary Jeremy Hunt emphasised the crucial role of medical research in making breakthroughs in the prevention and treatment of dementia, while ensuring that research can help people with dementia live well with the condition today.
The funding was awarded by the National Institute of Health Research (NIHR) and was designed to cover all areas of scientific activity relevant to dementia, across the fields of care, cure and cause, including prevention.
Some of the projects awarded funding today include:
Trialling the use of the popular blood pressure drug Losartan to complement current treatments for Alzheimer's Disease. The trial will examine whether the drug improves blood flow to the brain and whether this can alter the chemical pathways that cause brain cell damage, brain shrinkage and memory problems.
The UK's first ever trial to measure how much longer people with dementia can live safely and independently in their own homes, when they are provided with a specialised telecare technology package including motion sensors, GPS trackers, and personal alarms.
A trial to speed up and improve up diagnosis rates for dementia with Lewy Bodies, which accounts for up to 20 per cent of all cases, yet only one in three are actually diagnosed. The trial aims to produce a comprehensive toolkit for GPs to make spotting the signs of the disease easier and improve diagnosis rates.
Jeremy Hunt said:
"The UK has a firm ambition to become a world leader in dementia research. It is home to some of the world's best dementia researchers and specialist research facilities, and this Government is committed to supporting them.
"To make a real difference to research, Government must respond to the barriers the industry faces. It is vital that we can translate the excellent work happening in our laboratories across the country into treatments that can help people live well with dementia today, whilst ultimately working towards finding a cure."
More than 670,000 people in England are currently diagnosed with dementia, and this figure is set to double in the next 30 years, creating one of the biggest challenges faced by the UK in recent times.
Published 21 December 2012