Press release
Funding boost for programmes that reduce reoffending
Charities and social enterprises who use innovative ways to reduce reoffending in England have been handed a boost worth more than £2 million.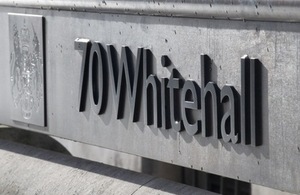 In recognition that social action has an important role to play in reducing reoffending, 12 organisations will benefit from £2.4 million through the Rehabilitation Social Action Fund (RSAF), a Centre for Social Action programme.
The grants will provide the chosen organisations with resources to demonstrate what works and deliver social action programmes at a greater scale, for example in new prisons and communities.
Grant recipients will use a range of social action methods to support ex-offenders to stop committing crime and to transform their lives, overcoming issues like drug and alcohol abuse and homelessness.
Activities include:
volunteer mentoring with offenders in receipt of shorter sentences
peer-mentoring using the experience of ex-offenders who want to give back to society
circles of volunteers supporting particularly high-risk offenders
Minister for Civil Society Nick Hurd said:
The work that all of these organisations are involved in highlights that social issues can often be dealt with very effectively through making the most of community and individual resources. These grants will allow this work to be invested in and expanded.
These grants, developed in partnership with the Ministry of Justice (MOJ) and the National Offender Management Service (NOMS), come alongside a wide-ranging package of support for voluntary organisations interested in delivering offender rehabilitation services under the government's probation reforms.
About the support offered
That support includes:
masterclasses on winning contracts
an online database to help providers form consortia and partnerships
the Justice Data Lab to help charities demonstrate their impact in reducing reoffending
access to the £10 million Investment and Contract Readiness Fund, managed by the Social Investment Business, to help organisations win contracts and attract investment
The Ministry of Justice also announced today that a grant of almost £200,000 will be given to the charity Clinks so they can provide legal support to voluntary organisations who are planning to play a role in the rehabilitation reforms. It is the final part of a voluntary sector support package worth half a million pounds.
In addition to this, the MOJ will also be awarding a further £720,000 grant to help small organisations or those working with offenders who may need additional targeted support after the new approach has been implemented.
Justice Minister Jeremy Wright said:
The voluntary sector has a crucial part to play as we reform the way offenders are rehabilitated – their innovation will be vital in finally turning the tide on our stubbornly high reoffending rates.

We have already seen a huge amount of interest from them in bidding for contracts and this legal support and social action funding will provide a further boost.
Grant recipients of the Rehabilitation Social Action Fund
Case study: Trailblazers
Since 1998, Trailblazers has been providing a mentoring service for young offenders (aged 18 to 25) leaving custody in London and the South East after custodial sentences of 6 months or more.
Volunteer mentors from all walks of life will be matched with offenders. Having attended an accredited mentoring programme, the mentors will support offenders in areas such as relationships with family and friends, getting into work or training and personal budgeting.
The grant and business development support from the RSAF will help this programme scale-up and expand. This is expected to lead to 120 additional prison based mentoring relationships.
Notes to editors
Published 6 February 2014