News story
Foreign Secretary's International Women's Day message
Philip Hammond says that we should celebrate progress made on women's rights globally, but more must be done.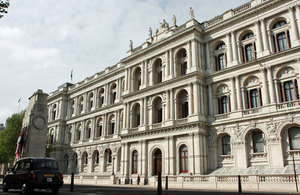 Ahead of International Women's Day 2015, the Foreign Secretary Philip Hammond said:
On International Women's Day we should celebrate the progress made around the world on women's rights, especially in education, employment and access to healthcare. But there is still much more to be done.

The economic empowerment of women is vital. With equal access to economic opportunities, more women will achieve their full potential, reach top jobs and run their own businesses. This in turn will send a powerful message to future generations and make a substantial contribution to economic growth.

Governments and communities around the world must work together to tackle discrimination. I am proud that the UK continues to support projects that challenge discriminatory laws and attitudes towards women.
Further information
Follow the Foreign Secretary on twitter @PHammondMP
Follow the Foreign Office on twitter @foreignoffice
Follow the Foreign Office on facebook and Google+
Published 6 March 2015