Press release
Foreign Secretary's 2015 Diwali message
Foreign Secretary Philip Hammond sends his best wishes to those celebrating Diwali as the UK welcomes Indian PM Modi.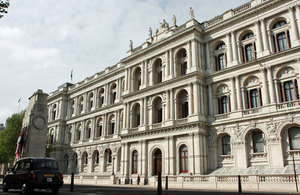 The Foreign Secretary said:
I wish all Hindu, Sikh and Jain communities in Britain and across the world a very happy and peaceful Diwali. I convey good health, happiness and joyful times in the coming year to everyone gathering to celebrate this holy festival of lights. As we welcome Prime Minister Modi to the UK, I hope these celebrations will continue and help strengthen our relationship with India. Happy Diwali and a prosperous new year.
Further information
Follow the Foreign Secretary on twitter @PHammondMP
Follow the Foreign Office on twitter @foreignoffice
Follow the Foreign Office on facebook and Google+
Published 12 November 2015