Press release
Foreign Secretary visits hurricane hit islands
Foreign Secretary Boris Johnson is travelling to the Caribbean to visit British Overseas Territories devastated by Hurricane Irma.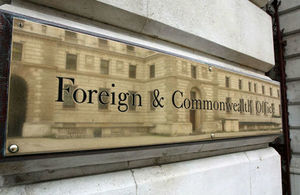 Over the coming days the Foreign Secretary will see the UK's huge relief effort at first hand, meet with governors and others leading the recovery work, and visit communities working to repair major damage.
The UK has a major response effort underway after the most powerful hurricane to hit the Caribbean in decades. More than 700 troops and 50 police officers are already supporting the islands and aid is being distributed across the islands.
The hotline for British people affected or concerned about others: +44 (0)20 7008 0000.
Read more about the government's response to Hurricane Irma.
Published 12 September 2017